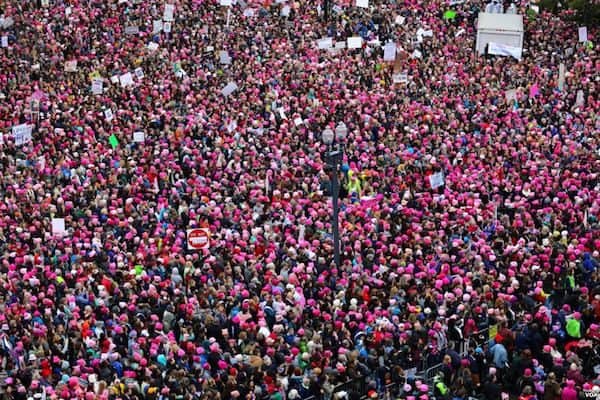 Just a few days before the second annual Women's March on Washington and Women's Marches took place around the globe, GoFundMe and CrowdRise announced that more than $400,000 was raised on their crowdfunding platforms for the historical cause. The funding portal revealed:
"This week marks the one-year anniversary of the historic Women's March on Washington and Women's Marches across the globe that had over 5 million participants last year. This year, the movement continues with anniversary events all over the country and around the world, and a national gathering in Las Vegas, NV that will kick off a nationwide voter registration tour. Across the CrowdRise and GoFundMe platforms, there has been over $400,000 raised for Women's March initiatives, this year's anniversary events, and the launch of the voter registration tour, Power to the Polls. Donations have come from all 50 states, Washington, D.C., and Puerto Rico."
The Women's March took place last year the day after President Donald Trump's inauguration. The event's key focuses to advocate legislation and policies regarding human rights and other issues, including women's rights, immigration reform, healthcare reform, reproductive rights, the natural environment, LGBTQ rights, racial equality, freedom of religion, and workers' rights.