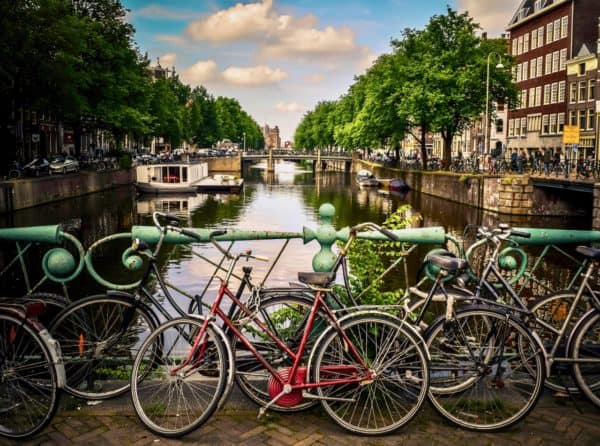 In the Netherlands, there are times when you need to verify your identity at the local municipality. This is similar to many other countries around there world and many readers will commiserate as having to go through the laborious process of showing up to office with all sorts of documentation to prove your are who you are. For your time and effort you have to pay X number of Euros and are given a piece of paper that attests your identity. Distributed ledger technology (DLT) is a perfect fit for this type of service and at least one city in Holland – Haarlem – DLT will be utilized at some point in 2018 to create a proof of citizenship minus the painful bureaucracy.
According to a post in Discipl, IOTA – a new spin on Blockchain, will be used to fix the "awful user experience and inefficient process" using this "cutting-edge distributed nonprofit open source technology."
Discipl, described as an information platform for a future digital society and part of ICTU (a consultancy working with government), explains their project;
"In collaboration with ICTU and Xurux, Haarlem created a proof of concept in which the citizens use the Haarlem website to retrieve a publicly attested claim. The citizen logs into the website with existing IDM services (currently DigID) and retrieves a QR code. This QR code is kept by the citizen, and holds information stating that they are known to live in Haarlem, as well as a pointer to the attestation of the claim published by the municipality on a public ledger platform. Once published, the attestation is considered anonymous and cannot be traced back to the claim – not even by the municipality itself. This is because it is a 384 bit keyed hash of the claim where the key is solely owned by the citizen and other parties that the citizen chooses to share the claim with. The citizen can use the claim, key and pointer to prove their citizenship to others and have it validated without the need of a third party."

The new service should allow citizens in Haarlem to validate there residency wherever they are and also enable the municipality to charge a far lower fee (no guarantees on that).
One of the reasons IOTA was selected besides other DLT was the fact it is expected to "scale much better and do not consume much energy." Some iterations of Blockchain have been criticized as being incredibly inneficient in the mining and transactional process due to the amount of hardware processing power necessary to complete transactions.
This is a pilot project for Discipl with the IOTA platform being used by Haarlem for the first time. The group says that IOTA is what makes Discipl solutions possible now. They view this project as a step towards "Self Sovereign Identity" in combination with Personal Data Sources so people are more in control of their data. Discipl hypothesizes eventually there will be no need any central registers owned by third parties.  More projects by Discipl are in the queue.