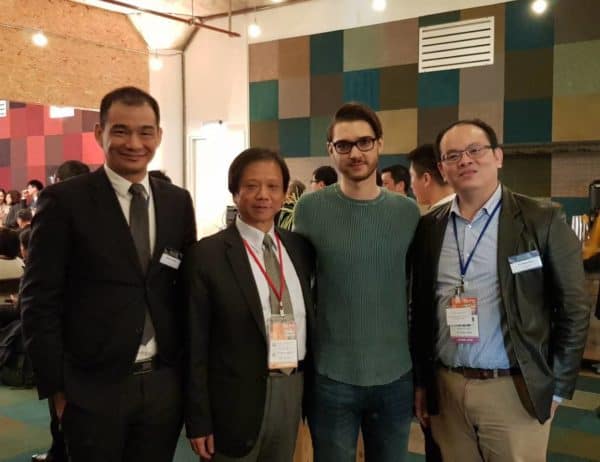 The IOTA Foundation has announced a partnership with Taipei City designed to help the Asian capital meet its smart city needs.
"We are so excited about teaming up with Taipei City," said David Sønstebø, Co-Founder of the IOTA Foundation. "It proves that our next-generation technology is ready for real-world use cases and is more than just a theory. We're just beginning to scratch the surface of the effect IOTA can have on making the world of IoT ever-more connected and paving the way for not just smart cities, but a smart world."
According to IOTA, the two entities will explore the possibilities of adapting IOTA's distributed ledger technology to meet Taipei's needs through a number of projects, seeking to improve data integrity and authenticity concerns in public services and other domains.
The first project will be digital citizen cards with built-in TangleID. Tangle is IOTA's spin on blockchain type tech.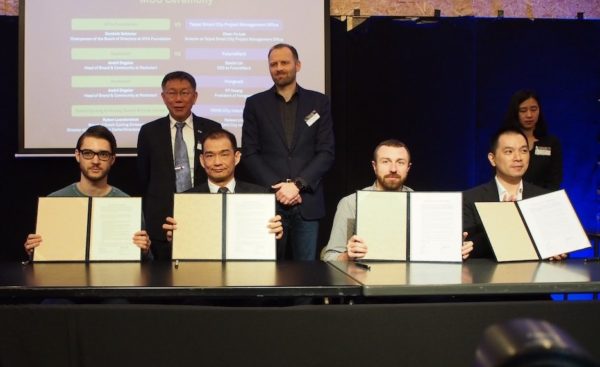 As Taipei City's "Smart City Living Lab" opens to proof-of-concept projects, IOTA's distributed ledger technology may help Taipei City's digital citizen cards from being tampered with, allowing citizens to feel more secure about identity theft or fraud for any number of uses such as voting, providing background medical record information, or using any government-related service.
A project said to be already underway is Airbox, a joint effort by Edimax, Realtek, Asus, and Academia Sinica, LASS and Taipei City, to create palm-sized air sensors that detect temperature, humidity, light, and pollution. Installed in citizens homes, as well as in 150 Taipei City elementary schools. Airbox is collecting and sharing air data online, making it a comprehensive environmental sensor network.
In cooperation with BiiLabs-  a startup focused on DLT, the Airbox data will be put on the Tangle, in order to integrate incentivized payment in IOTA. This will enable a real-time air pollution monitoring with IOTA's technology utilized by all the PM2.5 stations in Taiwan.
The IOTA Foundation will work with the Taipei City and BiiLabs to explore additional possibilities of incorporating IOTA's Tangle and data marketplace into the smart city.
Wei-bin Lee, Commissioner of the Department of Information Technology in Taipei City Government, commented on the IOTA partnership;
"IOTA is one of the innovative players in the cryptocurrency world because of its unique technology. With Taipei City always thinking ahead and with IOTA's technology, this partnership is a strategic move to usher in the era of smart cities to the citizens of Taipei. We welcome the IOTA Foundation to Taipei City and are excited to embark on the future together."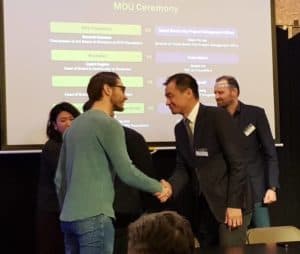 Lman Chu, Co-Founder of BiiLabs, said there is enormous potential for other opportunities with IOTA's DLT for the Internet of Things, as well as Smart Cities.
"Partnering with Taipei City lays new foundations for business models and real implementation of our technology," said Dominik Schiener, Co-Founder of the IOTA Foundation. "It is great to see IOTA's technology implemented in a variety of scenarios that will offer true value, even affecting voting fraud."
Germany based IOTA has recently announced several partnerships and expects more announcements in the coming months.

Sponsored