dv01, the data management, reporting, and analytics platform that offers institutional investors transparency and insight into lending markets, announced on Friday it has appointed Amy Johnson as its new Chief Operating Officer.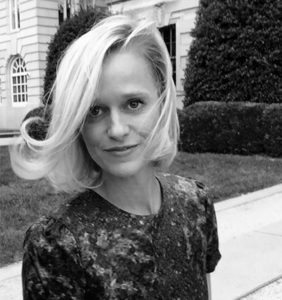 According to dv01, Johnson began her career as an Investment Banker in the technology group at Merrill Lynch before going to Goldman Sachs as a Credit Trader. She then spent six years at Deutsche Bank as a Business Manager in Flow Credit Trading. While at DB, she focused on strategic initiatives; daily operations; risk controls; IT projects; and the industry standardization of CDS, clearing, and regulatory initiatives, amongst other responsibilities. Most recently, Johnson was the Global Head of Credit Execution at Intercontinental Exchange, focusing on screen execution and industry solutions for CDS risk reduction.
Speaking about Johnson's appointment, dv01 Founder and CEO, Perry Rahbar, stated:
"Amy has led and grown business divisions at many of the largest companies on Wall Street and we're thrilled to have her play a key role as we scale our offerings in online lending and introduce additional asset classes to our platform," said Rahbar. "She adds invaluable experience, domain expertise, and leadership skills to dv01, ensuring the company stays focused on building industry-leading solutions that benefit all market participants."
dv01 added that Johnson will be responsible for the company's finance, legal, and sales efforts, including helping execute its vision and scale its operations.