Goji, a UK direct lending investment manager and platform,  has partnered with Prestige-Prime group, a specialist alternative investment lender, to launch an ISA-eligible Renewables Lending Bond which aims to provide financial advisers and wealth managers with an opportunity to earn a steady return from a portfolio of UK renewable infrastructure projects. The Goji-managed Renewables Lending Bond provides a low-risk, fixed-impact investment that protects against volatility and can add diversification to a client's portfolio through exposure to Direct Lending.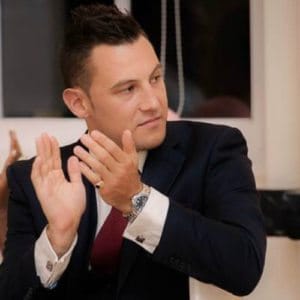 "Renewables infrastructure and socially responsible investing continue to rise in prominence," Goji CEO and Co-Founder Jake Wombwell-Povey. "Goji's Renewables Lending Bond offers financial advisers and their clients the opportunity to diversify their portfolios and earn attractive returns on heavily secured projects that are managed by a major player in the renewables financing market – all without the exposure to market volatility that comes with traditional fixed income."
Over the last decade UK renewable developers and operators have experienced difficulty in obtaining loans as banks have exited the credit finance market following the financial crisis. This has created a gap for private investment to fund alternative energy sources such as solar, wind and biomass. Energy security is high on the government's agenda, with various long-term tax incentives and subsidies in place to support investment, and lending to this sector is now being filled by specialist, nimble and non-traditional Direct Lenders, such as Prestige.
[clickToTweet tweet="Bond, New ISA-Eligible Renewables Lending Bond @Goji investments @Goji_investor @jakewp" quote="Bond, New ISA-Eligible Renewables Lending Bond @Goji investments @Goji_investor @jakewp"]
Founded 10 years ago, Prestige has reportedly raised over US$1.5 billion for its UK-focused asset-based lending – credit funds, specializing in lending to small and medium-sized companies in the rural sector, including project finance for alternative energy and other environmentally-friendly infrastructure projects.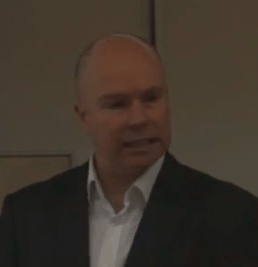 "The availability of dedicated credit for renewable energy sources is already having a positive impact on the UK's environment and energy security," indicated Prestige Founder Craig Reeves. "But the UK still lags behind Europe in the establishment and financing of renewable energy projects, so there is plenty of room for expansion. Investing through the Renewables Bond offers investors an attractive opportunity to bridge this gap whilst providing attractive, steady, socially-responsible returns that back UK businesses."
Goji's Renewables Lending Bond gives investors the opportunity to help finance these projects, by working in partnership with Prestige, through an ISA qualifying investment.
Key features of the Renewables Lending Bond include:
An attractive yield of between 5.5%pa and 6.5%pa over a three and five year investment term respectively
Interest payments supported by government subsidies such as Feed-in-Tariffs
Loans are originated by Prestige's expert credit team which has a 15 year track record in renewables financing
Diversification, over 40 renewables projects, across different sub-sectors (wind, solar, biomass) means repayments are supported by a range of revenue generating sources
Tax efficiency as the Bond is eligible for inclusion within an Innovative Finance ISA or SIPP
Investors can feel assured that Prestige will cover up to 20% of first losses
Financing energy generation projects is additionally attractive because they are secured against UK land and assets, with support from government subsidies and long term revenue contracts. Government support is also strong as it faces pressure to meet green energy and zero waste targets in 2020 and 2030 respectively.