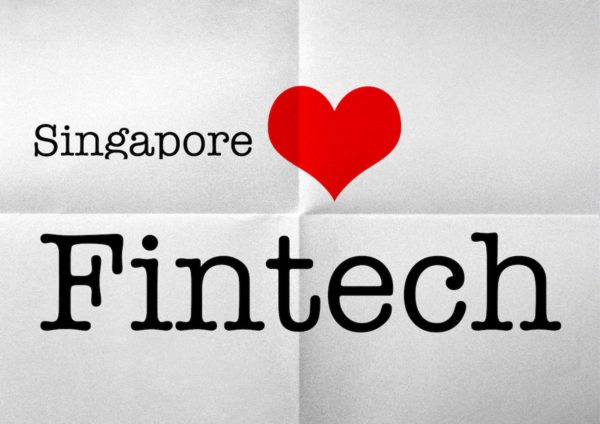 Financial technology of Fintech is the future. Physical branches are going away. Recently, at the Paris Fintech Forum, Jay Sidhu stated that if banks do not shrink their bank branches by 90% they will disappear. Think about that for a minute (especially if you work for a retail bank).
If today's banks don't shrink their bank branches by 90%, they will disappear #JaySidhu #PFF18 pic.twitter.com/SKWuJ0zxkg

— Therese Torris (@ttorris) January 30, 2018
The Monetary Authority of Singapore (MAS) is a regulatory agency that has embraced the Fintech future. Today, MAS has issued new guidance telling financial institutions to use Fintech to facilitate "safe, non-face-to-face customer on-boarding."
MAS requires financial services firms operating in Singapore to implement robust controls when on-boarding new customers, including AML, KYC etc. MAS is already working to leverage the benefits of distributed ledger technology (DLT) or Blockchain.
MAS already allows financial firms to carry out non-face-to-face verification of customer identity, provided adequate measures are in place to guard against impersonation. MAS has provided additional guidance that these measures could include biometric identification, real-time video conferencing, and secure digital signature using Public Key Infrastructure (PKI)-based credentials.
MAS will also allow the use of MyInfo2 for NFTF customer identification and verification.  MyInfo – a single platform containing personal data submitted to and verified by the government has seen application times shortened by 80%. The use of MyInfo will streamline customer due-diligence checks across the financial industry. It will improve the quality of risk management while saving time and costs.
"MAS encourages [financial institutions] to use technology that helps to increase efficiency and improve the customer on-boarding experience while safeguarding against money laundering and terrorism financing risks," says  Ho Hern Shin, Assistant MD of MAS. "Fintech firms can also capitalise on the MyInfo platform, with customer consent, to develop innovative financial solutions for [financial institutions] to enhance customer experience."
Sponsored Links by DQ Promote