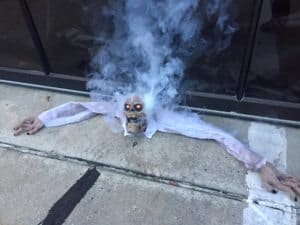 Steven Strongin, Goldman Sachs Global Head of Investment Research, has published a report claiming most cryptocurrencies are going to zero. The harsh assessment comes at a time when pretty much all cryptocurrencies have been experiencing some gut wrenching volatility. At the end of 2017, Bitcoin hit $20,000. Today it is less than half that amount as the worlds most popular digital currency tanked in value.
According to a report in Bloomberg, Strongin said many cryptocurrencies are "unlikely to survive."
"The high correlation between the different cryptocurrencies worries me. Because of the lack of intrinsic value, the currencies that don't survive will most likely trade to zero," said Strongin. "Are any of today's cryptocurrencies going to be an Amazon or a Google, or will they end up like many of the now-defunct search engines? Just because we are in a speculative bubble does not mean current prices can't increase for a handful of survivors. At the same time, it probably does mean that most, if not all, will never see their recent peaks again."
Strongin's stinging appraisal of the emerging market of tokens and digital currencies may dampen market enthusiasm further. While Strongin did not say ALL crypto will die, it is pretty clear he believes most are living on borrowed time.