Peer-to-peer invoice finance platform, MarketInvoice, announced this week it has formed a partnership with trade-credit insurance firm Euler Hermes to provide credit insurance policies to its customers in order to safeguard their businesses. This news comes just a few months after MarketInvoice added business loans to its invoice finance solutions suite.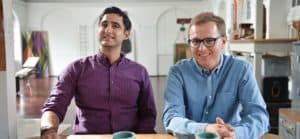 According to Finextra, by adding credit insurance, those who use invoice finance solutions on MarketInvoice's platform will be protected in the event that they fail to pay within the agreed terms. Ilya Kondrashov, COO and co-founder of MarketInvoice, reportedly stated:
"As a fintech business, we look to partner with like-minded businesses who are competitive, agile and friendly. Euler Hermes is a perfect fit for us. The underlying aim of this partnership is to enable companies of all sizes to trade with confidence at home or abroad. This is the joint mission of our businesses and we aim to deliver this for our customers. As Brexit dawns, this partnership arrangement, will provide our customers the confidence to expand sales to new buyers and markets."
Milo Bogaerts, CEO Euler Hermes UK and Ireland, added:
"We live in uncertain times. Trade, investment and consumer spending are driven by confidence, and uncertainty is the enemy of confidence. Businesses leaders need to plan ahead for how future risks like Brexit might impact them and their supply chains. Plus recent high profile corporate failures reinforce the need to be increasingly aware of the risks of late or non-payment for goods and services provided on credit. This is why MarketInvoice is our partner of choice to help businesses trade with confidence."
In addition to the insurance, MarketInvoice now has a risk prevention tool that monitors a company's financials. This will notably allow customers a view of their debtors and help improve their future trade decisions.