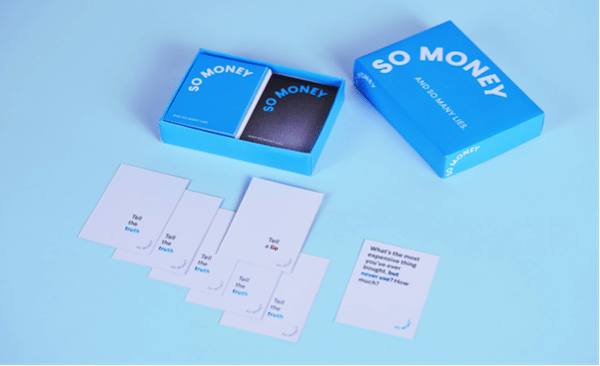 On Monday, online lending platform SoFi announced those who lost on the popular app and live trivia game show, HQ Trivia, now have an opportunity to win through its new "So Money" sweepstakes.
SoFi reported that from now through February 16th it will award $25 in a SoFi Wealth Account to 200 losers of HQ Trivia each day. To enter for a chance to win, all people need to do is tweet to @SoFi on Twitter with a screenshot of their HQ loss screen and the hashtag #SoMoneyEntry. In addition to the $25, winners will also receive SoFi's new card game, "So Money," which features playful questions that aim to encourage people to talk more openly about their financial lives. While sharing more details about the sweepstakes, SoFi CMO Joanne Bradford, stated:
"We can't all be trivia masters, but we all have the ability to start investing for the future and to talk about money with our friends. We hope this shows people just how easy it is to get started, and that it's not scary to have these conversations."
The lender also described SoFi Wealth as a modern investment management platform that allows U.S. customers to invest as little as $500 in automated portfolios made up of low-cost exchange-traded funds. There are no fees for the first $10,000 invested and the rate is just 0.25% per year after that. Customers have access to live advisors who can recommend a mix of funds based on each individual's' age, income, assets, and needs. The company waives all fees for borrowers.
No purchase necessary to enter or win through the sweepstakes. Entrants must be legal residents of the 50 US (+DC) age 18 or older who have a public Twitter profile.