Neptune Financial Inc. (NepFin), a California-based financial services company, announced on Tuesday it has launched its very own online commercial lending platform for mid-sized U.S. businesses. According to the company, this new platform was created to become a new source of credit as well as business software solutions for a large, thriving sector of the economy whose borrowing options are limited.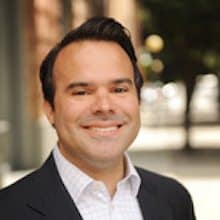 While sharing details about the new lending platform, NepFin CEO and co-founder, Albert Periu, who was previously Global Co-Head of Capital Markets at Funding Circle, stated:
"This market represents such a significant driver of the American economy, but hasn't seen many technological advances in a long time. With commercial banks leaving the market, mid-sized American companies see increasingly few options to fund their growth, and the options currently available to them lack efficiency and transparency into the process."
NepFin also announced that it has raised a $10-million Series A round led by Sands Capital Ventures with participation from its existing investors. Michael Raab of Sands Capital, explaining the firm's investment in NepFin, also commented:
"They have developed an innovative way to compete in a lending space that has not changed for decades. For hundreds of thousands of mid-sized businesses looking to borrow, there aren't many options that provide a smooth, transparent experience. NepFin is now offering something newer, faster and less expensive—and we are very optimistic about its strategy."
Founded in 2016, NepFin describes itself as a next-generation financial services company.  Headquartered in San Francisco, CA, NepFin is supported by the same early-stage investors as SoFi, Funding Circle, Lending Club, and Upgrade. NepFin's tools include an online dashboard for businesses and intermediaries to easily share, manage and track documentation, which creates a frictionless application experience for borrowers and their partners.