In late January, TrustToken, a global platform for tokenizing fiat currencies and real-world assets backed by Stanford-StartX, FJ Labs, and BlockTower Capital, launched TrueUSD, reportedly the first fiat-backed stablecoin to offer token-holders legally protected certificates of ownership of US Dollars.
Co-founded by CTO Rafael Cosman, CEO Danny An and COO Stephen Kade in 2017, TrustToken aims to enable liquidity and fractional ownership for the world's $256 trillion of real-world assets.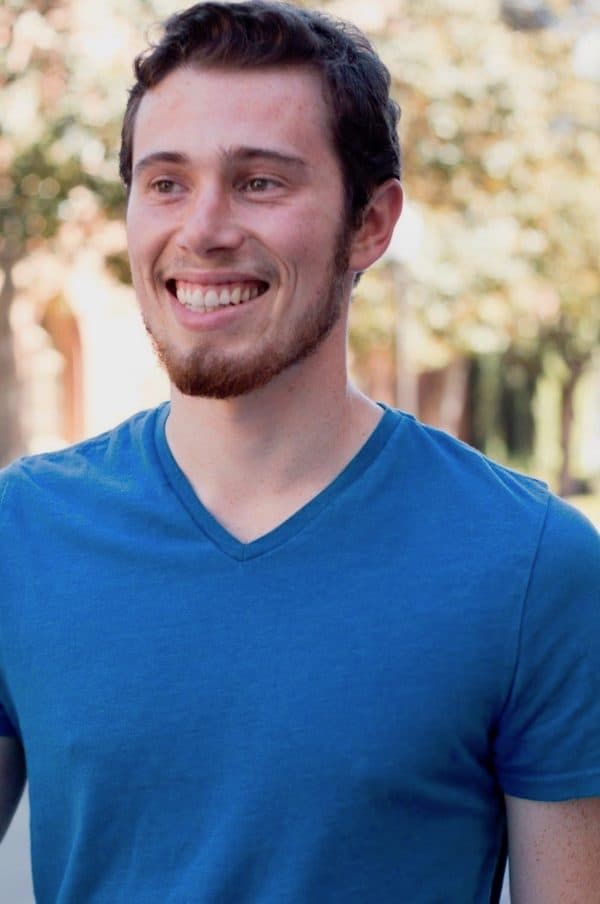 This week TrueUSD engaged Cohen & Company, a Top 50 public accounting firm with cryptocurrency expertise, to independently confirm that the assets the platform holds adequately collateralize the outstanding TrueUSD coins that have been issued.
TrustToken said that each month Cohen & Company will perform an examination on whether management's assertion that the Holdings Report Statement is fairly presented.
Staying true to its vision to build transparency and trust in TrueUSD, TrustToken noted that the platform will share the opinion letter with the community to demonstrate further that TrueUSD is a stablecoin fully collateralized by USD.
I recently had the opportunity to catch up with Stanford grad and cryptocurrency disrupter Cosman about his vision. Cosman also co-founded StreetCode Academy, which raised $1M+ for Stanford students to teach high-quality tech education programs for thousands of youth of color. In addition to StreetCode Academy, Cosman co-founded One Salon, an "open community of doers and makers" meeting weekly in 17 cities across 4 continents and HackSphere, a private, digital community of 200+ Stanford and MIT engineers for hacking the world. Via email Cosman discussed exciting topics in crypto, including TrueCoin's launch and progress, TrustToken's USD-backed stablecoin TrueUSD, ICOs vs  TrustToken offerings and crypto market predictions.
How is the TrueUSD launch on TrueCoin.com coming along? Please share updates and expectations, including how funds will be used.
Rafael Cosman: The reception from the community has been extremely positive, since people know a stable coin is needed and they are looking for a trustworthy system to do it. We've had a large number of people interested in partnering, and we're excited to announce more of these partnerships over the upcoming months. TrueUSD is a 1:1 with the US dollar, so the funds are directly deposited into the bank; to provide this service, TrueCoin takes a small transaction fee (less than 1%) on deposits and withdrawals, which is considerably less than many traditional financial institutions.
Why and how is TrueUSD trustworthy?
Rafael: Stable coins are one of the most important elements of financial infrastructure that the cryptocurrency industry needs to develop. So far, price volatility has prevented mainstream adoption. There are a number of projects attempting to do this, but so far most have avoided providing 100% USD collateral. We think we've solved the collateral issue in a new way, using multiple custodial escrow accounts.
TrueCoin partners with licensed escrow companies and banks to securely hold the funds backing TrueUSD tokens. For increased security, the escrow companies handle all funds directly and TrueCoin has no access to the funds.
When you wire funds and complete the KYC form, you become a beneficial owner in the escrow account to which you have sent funds. Your ownership in the account is legally recognized, and each 1 TrueUSD token you receive is like a redeemable certificate of ownership for $1 of the escrow's bank account. The legal privileges of token-holders are described in the TrueCoin Terms of Use.
#TrueUSD @TrustCoin 'Stable coins are one of the most important elements of financial infrastructure that the cryptocurrency industry needs to develop.'
Click To Tweet
What was the genesis of launching TrueUSD, the first fiat-backed stablecoin that offers token-holders legally protected certificates of ownership of US Dollars?  What were other possible ideas that didn't pass the muster?
Rafael: TrueUSD is a USD-backed stable cryptocurrency that uses our TrustToken platform to offer coin-holders legal protection and regular auditing. We think that creating a trustworthy, USD-backed stable coin (by tokenizing US Dollars) will be a powerful application of the platform and solve an important problem for the crypto industry. Tokenization is an answer to a broader issue with the financial system today, because it enables assets to plug into one of the most liquid markets that the world has ever created. This is a first step, and we're currently exploring a few other asset classes to launch on the platform. The USD-backed stable coin was something we could build right away, and would be highly impactful.
How does TrustToken's offering differ from an ICO?  Why did you opt to take a different route?
Rafael: TrustToken is an asset tokenization platform: a set of legal and technical standards to tokenize real-world currencies and assets. TrueUSD is the first major product built on the TrustToken platform. The TrueUSD stable coin uses the legal and technical structures from TrustToken to achieve trustworthy management for the funds held in TrueUSD accounts. So, fundamentally speaking, it's not an ICO, but what we think is the best way to handle stable coins.
However, TrustToken is doing a private pre-sale and planning a main token sale this year. The tokens sold in those sales will be used in the TrustToken platform. We have gone the extra mile to have regulatory compliance beyond what you see in most ICOs. Only accredited investors can participate in the sales. This limits the participation but keeps it clean and helps us focus on high value-add investors. We're being selective about who participates in the pre-sale and focused on building long-term relationships.
To get technical, the TrustToken pre-sale and general main sale are being conducted through Sec. 506(c) of Reg. D, also known as the Rule 506 exemption. Our sale uses the SAFT structure developed by Cooley. Each investor who completes the application and accreditation process is provided a full Private Placement Memorandum, SAFT, and Offering Structure so they can make an informed investment decision.
Erin: Before co-founding TrustToken, you cofounded StreetCode Academy, One Salon and HackSphere. Please share some experiences from these exciting community building and strengthening endeavors. How do these programs continually surprise you?
Rafael: These programs continually surprise me with the level of community support and engagement they receive. Salons have expanded to 4 continents and StreetCode now teaches hundreds of students across 10 classes. I'm grateful to be a part of these communities and to have been able to contribute to their development.
Erin: What advice do you have for others entering the crypto market?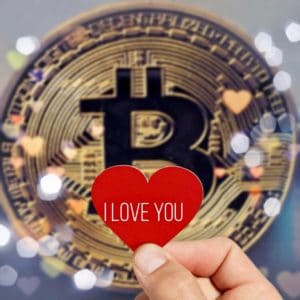 Rafael: Enter the crypto market for the right reasons. There's a lot of people looking for quick profits, but that's short-sighted. There are many places where blockchains can help solve real-world problems, and I've focused my relationships in the industry to people working on those.
*Sidenote: if you're a talented person and are excited by our mission, we're growing very quickly and hiring across the board—engineering, marketing, recruiting, business development, and more.
Erin: What predictions do you have for the crypto market? What other disruptions and innovation are or should be in the pipeline?
Rafael: We're excited about the potential for tokenization because we think it can democratize access both to investment opportunities and to capital—we predict crypto will allow more people than ever before to participate in the financial system, and in a way we're already seeing that. Ideally, disruptions and innovations to come should keep this goal of increased access and accountability via blockchain in mind.
I've had investor friends in India ask if I can buy them Tesla stock. Because a lot of US investors don't realize that it's actually not easy to buy US equities if you don't live here. There are a large number of people around the world that have profited from Bitcoin. That's partly because the number of people that can own and trade it is far larger. It's a much more open asset.
As many of you probably know, the value of all cryptocurrencies today is around $400 Billion, while the value of the assets on the New York Stock Exchange is about $20 Trillion. So there's almost a factor of 10 difference. But it's interesting to note that the actual trading volumes are about equal. That's partly because the number of people that can own and trade cryptocurrencies is far larger than the number of people that can trade, for example, Google, Apple, Facebook stock. When you make an asset more liquid, you make it more valuable.
On the flip side, tokenization can also democratize access to capital. For example, a small business owner in India could tokenize their equity and potentially access a larger pool of investors than even Facebook, Google, or Apple can using the NASDAQ—at a lower listing cost and with lower transaction fees than an exchange like NASDAQ.
'Our mission is to enable new financial opportunities for asset owners, creators, entrepreneurs, and investors around the world.' @RafaelCosman @TrustToken
Click To Tweet
How can TrueUSD monetize Tether's weaknesses and decrease its market share?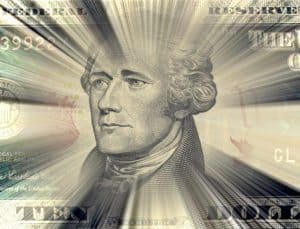 Rafael: Tether has done a few things well—they've captured almost all the market share, and they've maintained a relatively stable price almost since inception. But they've broken trust with the community.
There are two main differences between TrueUSD and Tether. The first is who holds the money: Tether has a centralized model where they as a privately held technology company hold all the money—that's 2.2Bn dollars, without the oversight that you need at that level. TrueUSD has a model where our network of multiple banking and fiduciary partners holds all the money and we hold none of it.
The second difference is the legal structure. All the funds are held in escrow accounts and governed by an escrow agreement which specifically designates the token-holders as the beneficiaries of the account.That means if we, the company, tried to take those funds, the fiduciaries wouldn't let us and if they did they would be breaking the law. It's only the token holders that have the legal right to redeem those funds. These two features help to make the coin as trustworthy as possible, and it's that trust and promise of stability that will give us an edge.
With which banks have you partnered?  Are you sticking to brick and mortar banks? Which other types of partnerships do you envision for TrueUSD?
Rafael: Some of the partners we have announced include Alliance Trust Company, Premier Trust, Sterling Trustees, Wealth Advisors Trust Company, which you can find listed on our website. Some of our fiduciary and banking partners have asked us not to list them until they finalize their marketing & PR efforts. These announcements often involve multiple parties, including marketing departments, legal departments, major shareholders, to all coordinate on announcing, and so they can take time.
We know that trust in our partners is important for TrueUSD though, so we're being intentional about which exchanges we work with, and we'll be announcing those and more of our partners publicly over the coming months.
.@TrustToken Rafael Cosman: Our mission is to enable new financial opportunities for asset owners, creators, entrepreneurs, and investors around the world. #TrueUSD
Click To Tweet
How do you see TrustToken morphing in the next two years? Five years?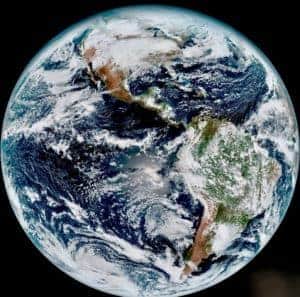 Rafael: Our mission is to enable new financial opportunities for asset owners, creators, entrepreneurs, and investors around the world. Over the last year, we've developed the legal, technical, and business frameworks to launch the tokenization platform. It's hard to predict, but we're excited to bring liquidity and fractional ownership to a number of industries, and to enable applications creators to use our platform to create their own tokenization applications. Ultimately, there are $256 trillion worth of real-world assets, most of which are illiquid, and we're in a position to help solve that.
Bonus question: Which books are you currently reading that you'd recommend?
Rafael: Principles by Ray Dalio; The Score Takes Care of Itself by Bill Walsh; and Poor Charlie's Almanack by Charlie Munger.
Have a crowdfunding offering you'd like to share? Submit an offering for consideration using our Submit a Tip form and we may share it on our site!