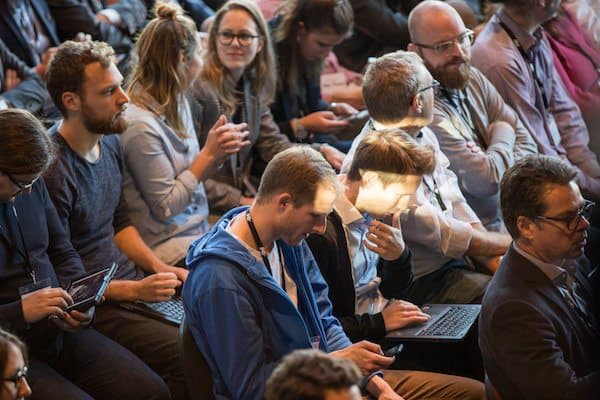 Switzerland fintech space, F10 Incubator and Accelerator, announced on Tuesday the final selection of fifteen startups for Batch III of its praised P2 Prototype to Product Program. According to the program, successful startups have undergone one of the most rigorous selection processes in the industry. Speaking about the program and its participates, Andreas Iten, F10's Co-Founder and Board Member, stated
"Startups with innovative ideas from around the world – fifty countries in total – applied to be a part of Batch III of our P2 Program. The quality of entrants was incredibly high and deciding on who to pick was not an easy effort. Our process saw F10 go on a world tour to scout talented startups in their native environment, before returning to our corporate members to present the cream of the crop. Selecting the top twenty-five was then done through a corporate member vote – and was whittled down to the final fifteen through a competitive 'speed dating event' where we distilled the selection to a smaller number of even higher quality participants."
The startups include:
Anansi: Insurance platform for high-growth SMEs with an international supply chain of physical goods.
Baasis ID: All-in-one identity verification (KYC) platform for FinTechs, crypto wallets and exchanges, and government agencies.
BDEO: Operational processes for insurance claims for companies in Europe and South America.
Borderless: Blockchain-powered international payment systems for businesses, governments, and banks.
C2SEC: Cyber risk analytics for insurance companies and enterprises.
Dynametrics: Modernized credit processes for banks and credit institutions.
eHyve: Centralized, consolidated financial overview for consumers.
Qard: Data collection and insights for small online e-commerce.
Luminant: Reinsurance for the automotive insurance industry.
Monday: Platform which enables small businesses to manage administrative tasks simply and efficiently.
Safeside: 3-click life insurance purchases for consumers. 
SIX IoT: Programmable eCommerce platform, neutral for suppliers, personalised for consumers.
Susfinteq: EU-China ESK risk assessment using AI for banks and financial institutions.
Target Insights: Analytics for wealth managers.
Vestberry: SaaS information management for the private equity industry.
F10 also reported that startups in the P2 program benefit from having their own office space in its Zurich location, as well as the full support and assistance of expert F10 coaches and specialists from F10's corporate members. The organization revealed:
"Outside the acceleration process, events such as investors' night and pitch days are held, giving the startups exposure to the financial press and interested companies. Startups will be assisted by some of the country's leading banking and financial institutions, including SIX, ERI Bancaire, Julius Bär, PwC, the Baloise Group, eny Finance, Generali, and its latest members, Zürcher Kantonalbank, and Raiffeisen."
The successful startups will begin the P2 Program on March 5th, working through until the final Demo Day scheduled for August 23rd, where they will present their MVP (Minimum Viable Product) to the world. The intensive, six- month program offers six gruelling masterclass weeks.

Sponsored Links by DQ Promote