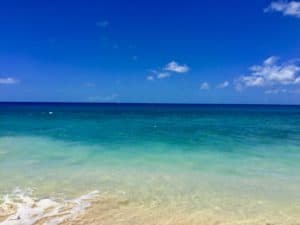 Overstock.com, Inc.(NASDAQ:OSTK) has announced that one of its portfolio companies, Bitt.com, will be providing digital payment services in the Caribbean Island of Montserrat. Bitt.com is based in the Barbados.
Montserrat is quite a tiny country with a population of just 4900 people. More people than that squeeze into Time's Square each day. So what is the relevance of Overstock providing payments in Montserrat? Well, there is a potential of further utilization elsewhere.
Bitt says it has been working to position island nations in that region as "global leaders" in the adoption of digital national currencies, allowing everyone with a smartphone, tablet, or computer to easily make digital domestic transactions. Bitt believes it can reduce frictional frees across the Caribbean and make it easier to spend, or send, digital money
Donaldson Romeo, Premier of Montserrat, commented on Overstock's announcement saying the people of Montserrat will benefit from increased financial inclusion, and a significant reduction in their need for cash to make payments for goods and services, or as a means of saving.
Patrick M. Byrne, CEO of Overstock.com, said that in recent weeks Bitt.com has launched a mobile app-based solution that allows people in Barbados to walk into a store and buy goods or services with digitized Barbados currency.
Byrne said this forward-thinking step by the government of Montserrat, Bitt can begin bringing this technology to serve the poor, disconnected, and unbanked of that beautiful nation, and begin connecting them to a leading-edge blockchain-based monetary system.
"Then, as Montserrat goes, so goes the world!" declared Byrne.
Overstock has been investing in a plethora of financial and Fintech operations in the last year as the execute on Byrne's vision of the new financial paradigm.

Sponsored Links by DQ Promote