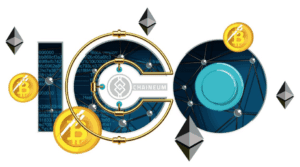 Multiven, a provider of independent and politically-neutral software integrity maintenance and cyber-defense services, opened its ICO on Chaineum.  The ICO aims at distributing Multiven Coin tokens (MultiCoins) which will serve as the medium of exchange for the soon-to-be-launched Multiven Open Marketplace (MOM) – a blockchain-based marketplace that aims to enable the global buying and selling of new, pre-owned and decommissioned computer and Internet network hardware, software and services on a peer-to-peer basis, sans intermediaries.
[clickToTweet tweet="Live #ICO: @MultivenGroup aims to defend #Bitcoin & all nodes against #cyberattacks @chaineum" quote="Live #ICO: @MultivenGroup aims to defend #Bitcoin & all nodes against #cyberattacks @chaineum"]
The Multiven ICO is based on the sale of 200 Million ERC-20 compliant MultiCoin tokens, out of a total maximum supply of 2 Billion. 60.5% of the tokens will go to the Multiven Foundation reserve, which will fund the Bitcoin Node-in-Orbit programme. The minimum target is $10 M with a pre-sale whitelist which opened on 21 February. The ICO will start on March 8th, with a soft cap of $25M. The funds raised will be used to develop the blockchain-based marketplace and the cyber-defense programme.
"Without the Internet, there is no blockchain. Without decentralised Internet-connected computers that relay, validate and record transactions, there is no bitcoin. Without bitcoin, the entire cryptocurrency ecosystem will implode," observed Multiven CEO Peter Alfred-Adekeye. "Multiven is committed to ensuring that the Internet, and the blockchain traffic that traverses it, remain forever decentralised. We are excited at this next milestone in our lifecycle, as we continue to innovate and help make the world a better place. We are proud to be partnering with the Chaineum Team and leveraging their deep blockchain technology expertise and successful ICO track record."
The transaction fees generated from the MOM will be used to compensate a decentralized team of network engineers, security researchers and cryptographers that plan to harden, protect and defend Bitcoin, Ethereum and other public cryptocurrency network nodes from cyberattacks. Funding will also be used to secure the future of bitcoin by researching, developing deploying and launching into low Earth orbit, open-source nano-satellite Bitcoin full nodes.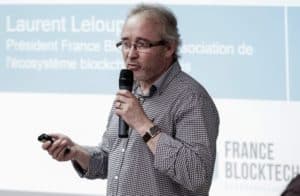 "With Multiven, we are proud to support a truly global and visionary enterprise and participate in a project that aims to realize the full potential of the blockchain," added Chaineum CEO Laurent Leloup.
Furthermore, Multiven's goal is to simplify and eliminate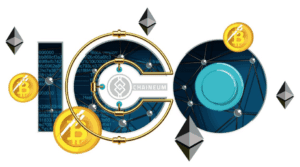 intermediaries in the global $3+ Trillion IT marketplace ecosystem. Multiven's views the rapid rise of bitcoin and other cryptocurrencies will continue to yield adversarial actor(s) or interest group(s) that are hostile to public cryptocurrencies who will launch centralization cyberattacks against Bitcoin network nodes. Such attacks could exploit any of the several, now publicly available nation-state developed exploits, to systematically centralize Bitcoin nodes within their country/ countries/ area of jurisdiction, in order to seize control of, and regulate, or worse yet, shut them down, explained Multiven. Founded in Palo Alto, CA in 2005 and headquartered in the Netherlands, the platform currently counts Orange, HP, UPS, Intel and Dell as clients.
CEO Alfred-Adekeye faced criminal charges earlier in his career. According to Information Age,
"In December 2008, Multiven launched an anti-trust complaint against Cisco, arguing that it was blocking third-party service organisations from working on its equipment. Cisco responded with a counter suit, accusing Adekeye of illegally accessing confidential documents with the help of a Cisco employee."
"The companies settled their civil lawsuits in July 2010, a few months after Alfred-Adekeye's arrest. Both sides dropped their claims and the companies paid their own legal costs," reported Computer World.
Multiven's aims to maintain the integrity of the Bitcoin and Ethereum network nodes by limiting the attack surface of their Internet Gateway switches and routers ("IG" or "NADs") via live monitoring and proactive security patches, bug fixes and updates. This will be a free service for all Bitcoin, Ethereum and other public cryptocurrencies nodes and their Internet Gateways. Multiven also intends to extend the decentralization of Bitcoin full nodes into low Earth Orbit (LEO), with its Nodes-in-Orbit programme ("NiO"), by launching multiple autonomous nano-satellite (less than 10kg each) full Bitcoin nodes, based on open source hardware and software, into low Earth orbit (less than 1000km above sea level), pre-configured with Delay-Tolerant Networking architecture and Inter-planetary Internet protocols.
Have a crowdfunding offering you'd like to share? Submit an offering for consideration using our Submit a Tip form and we may share it on our site!