On Thursday, Brazil-based mobile payments platform RecargaPay announced it secured $22 million through its Series B investment round. According to the company, New investors include IFC, a member of the World Bank Group, TheVentureCity, and Ventech.  Reportedly, entrepreneurs Fabrice Grinda and Martin Varsavsky and more than 100 angel investors through AngelList and FundersClub, as well as existing investors DN Capital and FJlabs, also participated in the round.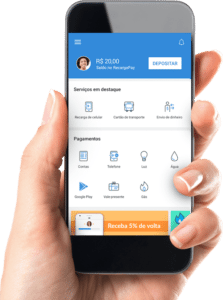 Launched in 2010, RecargaPay states it is a mobile payments platform and wallet for Brazil that is focused on simplifying everyday payments for banked and unbanked consumers in Brazil. It was founded by Rodrigo Teijeiro, Alvaro Teijeiro, and Gustavo Victorica. Rodrigo, who is also CEO,  previously stated:
"We're committed to helping anyone, banked or unbanked, transact seamlessly with their smartphone, regardless of income levels or credit score.  Everyone should be able to pay their bills, recharge a prepaid phone, a transport card, gift card, send money to a friend anytime and anywhere, with ease and with no additional costs."
Andi Dervishi, Chief Investment Officer and Global Head of Fintech Investments for International Finance Corporation, the private sector arm of World Bank Group, also shared:
"We see in RecargaPay the kind of pioneer that wants to change the composition and competitive behavior of retail finance in Brazil and will change the financial behavior of its consumers.  We are interested in companies that create value for their customers, that make it easier for them to perform daily chores and that bring down their cost of living.  We know that these are the principles on which long term value is built, and we are happy to be with RecargaPay in this journey."
RecargaPay added that with this latest capital raise, it will continue to grow its world-class team and focus on building products & technology that makes a big difference in the lives of many in Brazil.