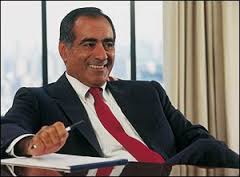 John Mack, a member of the Board of Directors of LendingClub (NYSE:LC), has purchased additional shares in the marketplace lending platform, according to a Form 4 filed with the Securities and Exchange Commission.
According to the document, 50,000 shares were purchased in multiple trades during the day at prices ranging from $3.825 to $3.83. The transaction date was February 22nd, just after the LendingClub's earnings announcement that was not well received by Wall Street. This share purchase appears to be separate from annual equity awards given to LendingClub directors.
And why is this important? Because it is John Mack, a legend on Wall Street who was at one time CEO of Morgan Stanley. The investment comes at time when LendingClub could use a little bit of a boost as shares are trading near their 52 week low and far below their IPO price from several years ago.