Even Financial, the platform powering financial services online, announced on Tuesday it has appointed John Ventura as its new President. The company also reported it has added two new members to its advisory board: Don Richman, former CMO at Avant, and Todd Ruppert, former president and CEO at T. Rowe Price.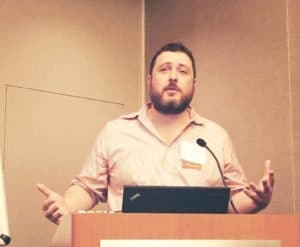 According to Even, Ventura will be responsible for overseeing Even Financial's strategic relationships in financial services and positioning the company for continued healthy expansion. Even noted that he has experience building new businesses, both inside of growing technology companies including Moviefone and Doubleclick, as well as his own startups, which are Cashpath, a fintech innovator, and Partner Advisors, a leading financial services consulting firm. Speaking about Ventura's appointment, Phillip Rosen, CEO of Even Financial, stated;
"We are fortunate to have John Ventura join our team. Tapping his long history in financial services and as an entrepreneur, we are confident that John will help with our continued success and capitalize on the explosion of online financial services."
Ventura then commented:
"Even Financial brings to the market a unique and necessary technology that dramatically improves financial institutions' ability to acquire and monetize customers. I am thrilled to join the team to help further Even's mission and expand its relationships throughout the financial service industry."
Even went on to add that the additions of Richman and Ruppert to its advisory board gives the company an added breadth of financial services knowledge to depend on as the company expands its partnerships and technology offerings. These new advisory board members, who join Ron Suber, Jeff Stewart, and Lewis Girsh, will help Even continue to bridge the gap between traditional financial services businesses and the digital world.
Even, which was founded in 2016, has grown 500% in the last year, and is now working with over 150 partners, including major financial institutions and marketers.