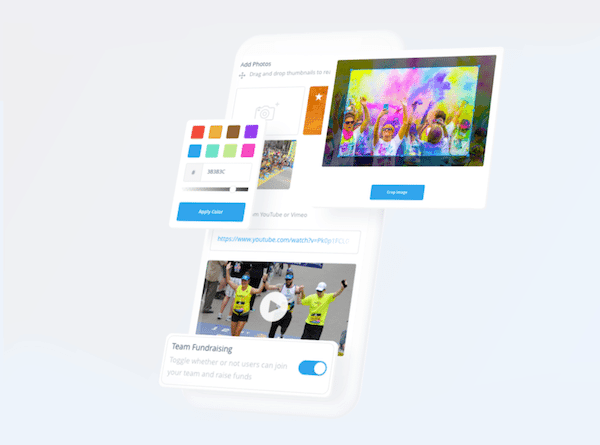 Just one year after announcing its CrowdRise acquisition, crowdfunding platform GoFundMe announced CrowdRise by GoFundMe, which is described as a new product that builds on the strengths of these two platforms to offer the best overall fundraising solution for nonprofits. According to GoFundMe,  CrowdRise by GoFundMe is a self-serve product that brings together world-class features, making it faster, easier, and more efficient for nonprofits to fundraise. Rob Solomon, CEO of GoFundMe, stated:
"CrowdRise by GoFundMe is designed to help nonprofits succeed, and it's an important milestone as we continue to build the giving layer of the internet. The depth of experience CrowdRise has built over the years, from working with over 10,000 charities to powering major events such as the Boston Marathon® and Newman's Own Foundation Holiday Challenge, is now amplified by GoFundMe's social fundraising expertise."
GoFundMe noted it has optimized the platform to maximize fundraising success for charities. CrowdRise by GoFundMe features:
A new redesigned look and feel: with new tools and resources to make it faster, easier and more efficient for nonprofits to fundraise.
Built-in social amplification: Features and campaign pages are optimized for social fundraising to boost shares and mobile conversion.
Self-service: An all-new organizer experience with more customization and campaign configuration that anyone can manage with just a few clicks.
Event management: Fully integrated registration, ticketing, team and multi-team management all in one place.
Data and reporting: A new advanced report center with the data and security you need at your fingertips, including scheduled and saved reports designed to save nonprofits time.
GoFundMe added that CrowdRise by GoFundMe allows nonprofits to harness GoFundMe's social fundraising expertise with enterprise-level features for branding, security, events, and reporting. With this launch, the crowdfunding platform reaches all layers of the giving space by providing the best fundraising experience to both individuals and nonprofits.