What is money?
In The Wealth of Nations, Adam Smith defines money by the roles it plays in society, in particular, how well it serves as:
–  A store of value with which to transfer purchasing power from today to some future time;
–  A medium of exchange with which to make payments for goods and services; and
–  A unit of account with which to measure the value of a particular good, service, saving or loan.
---
Mark Carney, the current Governor of the Bank of England, delivered a speech today at the Scottish Economics Conference at Edinburgh University. His topic of choice was the future of money.
Carney was obviously incentivized to discuss money due to the rapid rise of Bitcoin and thousands of other cryptocurrencies. We must note first, that Carney has consistently been a true proponent of Fintech in general and innovation as beneficial to the current financial services industry.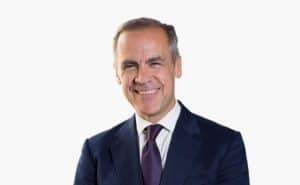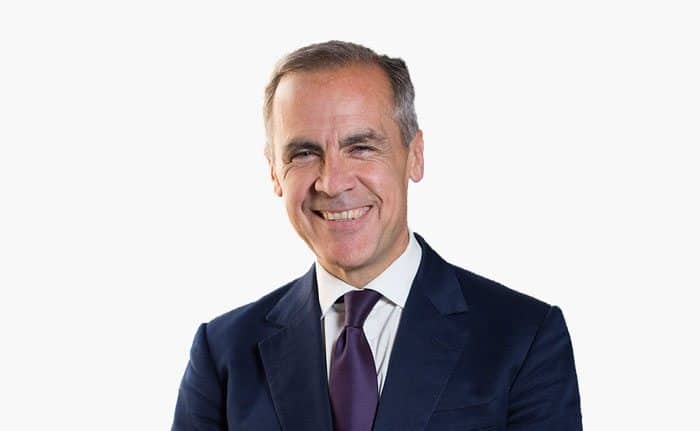 So what is Carney's opinion on Bitcoin, Ethereum and other digital currencies? He believes crypto is failing.
Carney explains that Cryptocurrencies are proving to be poor short-term stores of value. Referencing the volatility of Bitcoin, Carney refers to it as a lottery.
"This extreme volatility reflects in part that cryptocurrencies have neither intrinsic value nor any external backing. Their worth rests on beliefs regarding their future supply and demand—ultimately whether they will be successful as money."
This volatility is a "serious deficiency."
As a method of exchange it fails this qualification as well.
"Currently, no major high street or online retailer accepts Bitcoin as payment in the UK, and only a handful of the top 500 US online retailers do. For those who can find someone willing to accept payment for goods and services in cryptocurrencies, the speed and cost of the transaction varies but it is generally slower and more expensive than payments in sterling."
Carney points to the fact that Visa can process 65,000 transactions per second. Bitcoin just 7 transactions per second thus losing this race by a wide margin. He adds that the cost of Bitcoin transactions are huge. Visa's network uses less than 0.05% of 1% of the energy usage of Bitcoin while providing 9000 times more transactions.
The Governor believes the prospects of cryptocurrencies replacing pounds sterling and other fiat currency are tenuous at best.
Carney states that do to the small size of the overall market of crypto that it currently poses little system risk and authorities should be careful not to stifle innovation. This is because some of the underlying technology supporting cryptocurrency is quite "exciting."
[clickToTweet tweet="Bank of England Governor Mark Carney believes that now is the time to hold digital assets to the same standards as the rest of the financial system #cryptocurrency" quote="Bank of England Governor Mark Carney believes that now is the time to hold digital assets to the same standards as the rest of the financial system #cryptocurrency"]
To Regulate, or Not to Regulate. That is the Question
Carney believes that now is the time to hold digital assets to the same standards as the rest of the financial system. Banning does not work (IE China). Illicit activities should be monitored and stopped. Initial coin offerings must not be allowed to dodge securities laws by using new terminology.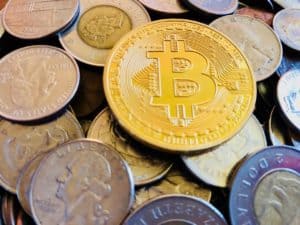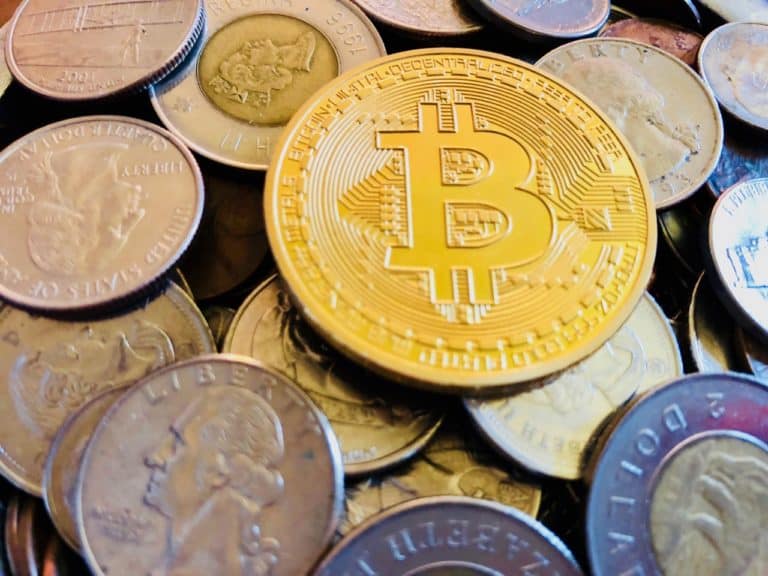 So are cryptocurrencies the future of money. Unlikely, says Carney.
"I trust you have gathered by now that for many reasons the crypto-assets in your digital wallets are unlikely to be the future of money. But that is not meant to dismiss them. Their core technology is already having an impact. Bringing crypto- assets into the regulatory tent could potentially catalyse innovations to serve the public better."
While crypto may have a dim future in Carney's opinion, he is quite optimistic regarding the future of digital ledger technology or Blockchain.
"… the technologies underlying crypto-assets, particularly distributed ledger, can:

Increase the efficiency of managing data;
Improve resilience by eliminating central points of failure, as multiple parties will share replicated data and functionality;
Enhance transparency (and auditability) through the creation of instant, permanent and immutable records of transactions; and
Expand the use of straight-through processes, including with "smart contracts" that on receipt of new information, automatically update and if appropriate, pay.

These properties mean distributed ledger technology could transform everything from how people manage of their interactions with public agencies, including their tax and medical records, through to how businesses manage their supply chains."
Carney posits, once again, that the Bank of England may create a central bank digital currency (CBDC). There is an active research program ongoing at the Bank. He believes this could be "truly transformative." Faster transactions, lower fees and better services for both consumers and businesses.
"Bringing crypto-assets onto a level regulatory playing field could also catalyse private innovation to create a more resilient, effective payments system. With these foundations in place, the scene is set for better payments, a better economy and a better Friday night out."
[clickToTweet tweet="the Bank of England may create a central bank digital currency #CBDC #Cryptocurrency" quote="the Bank of England may create a central bank digital currency #CBDC #Cryptocurrency"]

Sponsored Links by DQ Promote