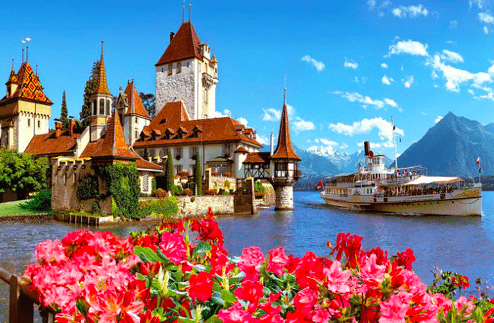 As we reported last month, the Swiss financial regulator, the Financial Market Supervisory Authority (FINMA), published guidelines on initial coin offerings (ICOs). At that time, Mark Branson FINMA CEO explained they were taking a "balanced approach" in helping ICO issuers to navigate the regulatory landscape.
Switzerland, more specifically Zug and its status as the Crypto Valley, has become a hotbed of digital currency innovation and blockchain development. The Swiss authorities do not want to crush innovation they want it to thrive while abiding by the rules and providing sufficient investor protection.
Today, the Swiss Crypto Valley Association has announced a series of roundtable discussions that include FINMA representatives – taking place across Switzerland.
"FINMA will hold a series of general roundtable discussions (in English) to present its recently published ICO Guidelines in Zug, Geneva and Lugano. Amongst others, FINMA will present its assessment of ICOs under its guidelines, the categorisation of tokens and how ICOs are potentially impacted by financial market regulation."
This is an interesting development and is proof that the Swiss regulators are willing to directly engage with the fast emerging sector of finance. Other jurisdictions may want to replicate this approach.
As for the times / days of the actual roundtable gatherings they are republished below. The closing date for registration is March 6th. This is a free event on a first come basis:
Zug: 14th March 2018, 09.00-11.00, Burgbachsaal (Dorfstrasse 12, 6300 Zug), link to registration
Lugano: 10th April 2018,

14.00-16.00, USI University (Via Buffi 13, 6900 Lugano), 13.00-15.00,

link

to registration

Geneva:

21st March 2018, 10.00-12.00, Impact Hub Geneva (Rue Fendt 1, 1201 Geneva),

link

to registration.
Roundtable questions may be submitted here.
Sponsored Links by DQ Promote