Information Services Group (ISG) (Nasdaq: III), a global technology research and advisory firm, today announced it has formed a strategic partnership with Plug and Play, a Silicon Valley-based technology innovation accelerator platform. The partnership will notably give ISG an opportunity to influence the digital future of business as a founding anchor partner of Plug and Play's newly launched Enterprise 2.0 program. It as reported:
"ISG is one of only two founding anchor partners of the Enterprise 2.0 program, and the only technology research and advisory firm to be a part of an elite group of market influencers that make up the Enterprise 2.0 ecosystem. The new platform – dedicated to the future of work and focused on technology innovation in all aspects of IT Platforms, Operations, Accounting, Legal and Human Resources – will be introduced later today during a launch event at Plug and Play's global headquarters in Sunnyvale, California."
ISG Chairman and CEO Michael P. Connors stated the company is excited to have the opportunity to shape the digital future of business through the Enterprise 2.0 platform. He then shared:
"As a founding anchor partner, we look forward to representing our clients' best interests and using our strong industry voice to advocate for the commercial development of those disruptive technologies that will most benefit our clients and have the greatest impact on the digital enterprise of tomorrow."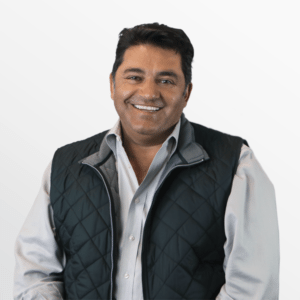 Connors also noted that ISG represents 24 of the top 50 global banks, including 11 of the top 15 in the U.S., and 15 of the top 25 insurance companies worldwide. ISG also claimed it counts among its clients 700 of the world's leading corporations, public sector organizations and technology and service providers, including 75 of the top 100 enterprises in the world. Saeed Amidi, CEO and co-founder of Plug and Play, commented:
"Plug and Play is proud to welcome ISG, one of the world's premier technology research and advisory firms, as one of two founding anchor partners in Plug and Play's new Enterprise 2.0 platform. ISG's incredible clients, global reach and sophistication offer an amazing foundation to accelerate innovative startups. I am personally excited about the influence ISG has in the industry and what that means for startups that join the Plug and Play ecosystem."
Mark Gregory, head of Product and Partnerships for Enterprise 2.0, added:
"The landscape of innovation changes daily and Plug and Play's new founding anchor partnership with ISG is already generating strategic visibility into the digital enterprise of tomorrow. It's clear ISG is relentless in finding innovation for its world-class clients, and this partnership with Plug and Play will help move the needle for years to come – both for ISG's clients and for the startups that will partner with them."
ISG noted that under the patnership it will have two seats on the Enterprise 2.0 board that sets the technology agenda and oversees the application process for technology startups wishing to enter the program. From an initial pool of more than 500 applicants, ISG will have a hand in shortlisting the top 50 startups, choosing the 30 that get to make their pitch on selection day, and deciding on the 20 that make the final cut and enter the three-month accelerator program.