China Issues its First Personal Credit Rating License
On February 22, the People's Bank of China published an announcement about setting up personal credit rating agencies. According to the document, Baihang Credit Rating Co., Ltd., was granted the first personal credit rating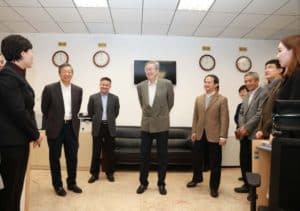 license in China, and the qualifications of its management team (including board member, supervisors and senior management) has all received approval.
The personal credit rating agency is aiming to cover all personal financial information that has not been covered by the credit information center of PBOC. The validity of the license is 3 years, which means that Baihang's license will expire by January 31, 2021. (Source: Yicai Global)
Chinese Automaker Geely Manages to Obtain an Insurance Agency License
On February 25, CIRC released the Reply on the Operation of Insurance Agency Business. Yibao Insurance Agency Co., Ltd. was granted the first insurance agency license approved by CIRC this year. Business registration information shows that the controlling shareholders of Yibao Insurance is Zhejiang Geely Holding Group Co., Ltd., a leading Chinese automaker.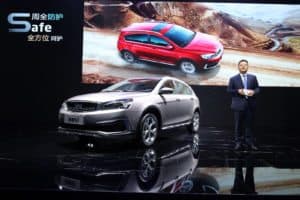 Not surprisingly, it has become a common practice for automakers to apply for their own insurance agency license and manage to have it granted. However, as insurance regulatory approval of the CIRC tightens, automakers with insurance agency license are still presented with an advantage within the industry. (Source: ifeng)
Alibaba Embraces Blockchain Technology
Earlier this week, Chinese e-commerce giant Alibaba reported it would embrace Blockchain technology in cross-border supply-chains.
According to the plan, T-Mall, one of the e-commerce platforms of Alibaba, and Cainiao, the logistic branch of the same group, will join their hands to track, upload and verify the information of the imported goods, offering a unique ID for every item that could be checked by consumers at any time. The program has already covered all imported goods by Cainiao Logistics in Shanghai, Shenzhen, Guangzhou, Hangzhou, Tianjin, Ningbo, Chongqing, Fuzhou and Zhengzhou.
That is to say, more than 30,000 items from over 50 countries could now be verified through this Blockchain-based system. (Source: News.cn)
[clickToTweet tweet="Alibaba Embraces #Blockchain Technology #Fintech #China" quote="Alibaba Embraces #Blockchain Technology #Fintech #China"]
A New Ransomware Virus Could Steal All Your Alipay Balance
Recently, a ransomware virus called "unicorn 2.1" raged online. It spreads through QQ and other Instant Messengers.
Once the virus hacks the computer, it will lock all the files in the computer and requires the victim to pay ¥3 yuan by scanning with his / her Alipay. As long as the victim scans the QR code, the hacker will be able to get access to the Alipay account and steal all the balance. At present, Alipay has not yet responded to this.(Source:mpaypass.com.cn)
China Telecom Increases Investment in Fintech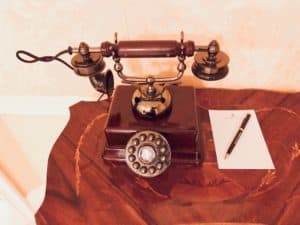 Despite their massive user base and huge capital base, China's telecommunications giants have long been slow to make financial progress. However on March 2, China Telecom's Internet finance platform, Orange Financial, officially announced a capital increase plan. This time, Orange Financial will add no more than 5 investors, with a total shareholding ratio of 49%. The funds raised in this round will be used for the platform's future operation, including big data, artificial intelligence, Blockchain and other cutting-edge technology, as well as the expansion of the team.
Before the announcement of the plan, it was known that Orange Financial had already established in-depth cooperation with a range of internet giants (e.g. Alibaba, ZhongAn and Xiaomi). (Source: 01Caijing)
---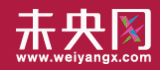 WeiyangX is the most influential website focusing on fintech in China. The site covers the latest news, industry data analysis, business practices, and in-depth fintech cases in fintech. WeiyangX is incubated by Fintech Lab. Founded by Tsinghua University's People's Bank of China (PBC) School of Finance in 2012, the Fintech Lab is the first and leading research entity dedicated to leading best practices, promoting interdisciplinary innovation, and encouraging entrepreneurship in the field of fintech through scientific research and innovative project incubation.

Sponsored Links by DQ Promote