California fintech Credible announced on Monday it has appointed former Sindeo general counsel Jobe Danganan as its new general counsel and corporate secretary. According to the company, Danganan previously served as an enforcement attorney at the Consumer Financial Protection Bureau (CFPB), the U.S. regulator for consumer financial products, such as student loans, personal loans, credit cards, and mortgages. He was also a senior investigator for the US Financial Crisis Inquiry Commission.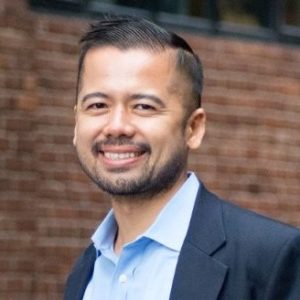 While speaking about Danganan's appointment, Stephen Dash, founder and CEO of Credible, stated:
"Jobe brings to Credible a strong combination of extensive legal experience and considerable domain expertise that will be invaluable as we continue to execute on our growth strategy. We are excited to welcome him to our experienced executive team."
Danganan also commented:
"I'm excited to join such an innovative technology company focused on bringing transparency and choice to consumers looking for the best financial products to fit their needs. It's truly exciting to join Credible at such a pivotal time as it becomes the one-stop shop for consumers looking for student loans, credit cards, personal loans, and other financial solutions."
More than 650,000 consumers have reportedly used the Credible marketplace to securely obtain and compare personalized rates, not ballpark estimates, before choosing to move forward with a lender for private student loans or student loan refinancing — all without impacting their credit or sharing their data. Thousands more have used the company's marketplace to save on personal loans and find the best credit cards. To date, Credible has helped save borrowers more than $165 million in interest payments.
Credible added that Danganan joins other recent high-profile appointments within its management team, which includes Ron Suber as chairman, Chris Bishko as Chief Financial Officer, and Alan Gellman as Chief Marketing Officer.