PINTEC, a China-based end-to-end fintech solution provider, announced on Tuesday it was expanding its partnerships with e-commerce installment platform for luxury products Shefenqi to provide a customized interest-free installment financing solution for all products on Shefenqi's platform.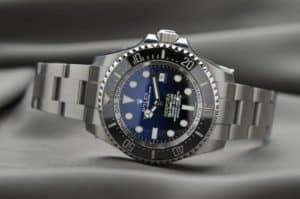 According to PINTEC, Shefenqi is backed by Tencent and is claimed to be China's leading e-commerce platform with installment financing for luxury goods and services. The platform notably offers about 400,000 stock keeping units (SKU) of affordable luxury products such as watches, accessories, and cosmetics. The monthly gross merchandise volume (GMV) of Shefenqi exceeds ¥200 million. Speaking about the partnership, Zhou Jing, President of PINTEC, stated:
"PINTEC has been working closely with Shefenqi to provide the best installment shopping experience for Shefenqi's customers. With our advanced digital lending technology and extensive industry experience, PINTEC is enabling Shefenqi to offer easy and convenient interest-free installment services for its new and existing customers for all the luxury products available on its platform."
Su Rui, CEO of Shefenqi, added:
"Shefenqi is making efforts to leverage internet financing technologies to better serve our consumers, especially young female consumers. We have partnered with PINTEC for over half a year, and PINTEC has developed a tailored end-to-end digital lending solution for Shefenqi, which allows us to serve our customers more efficiently, while helping drive our overall sales."
Founded in 2013, PINTEC describes itself as an intelligent financial services technology platform that uses big data and digital technologies to provide effective financial solutions for businesses and financial institutions. The company reported it drives new financial product opportunities by expanding access to financial services for consumers, mitigating risks by decreasing human interference, and breaking down historical financial market barriers.