AvidXchange, a U.S. fintech that provides accounts payable and automated payment solutions to midsize businesses, announced on Thursday the launch of its first wave of accounting system integrations for its new end-to-end spend management platform.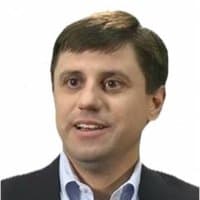 According to AvidXchange, as part of the 2017 Ariett acquisition, the company was able to integrate its best-in-class payment automation solution with an extended purchasing functionality to help manage spending with requisition approval, purchase order management, and the ability to analyze and forecast expenses. The solution, AvidXchange Purchase to Pay, is a complete, end-to-end offering delivered to customers who use Microsoft Dynamics GP and Intacct. Michael Praeger, co-founder and CEO of AvidXchange, stated:
 

"We are thrilled to introduce and expand on this leading solution. 

Throughout the B2B market, we're witnessing a need to optimize and simplify spending while gaining efficiency through

data-driven

results. Under the AvidXchange Purchase to Pay solution, business leaders are provided with the opportunity to elevate the precision of their financial decisions, while extending the value of Dynamics GP and Intacct."
AvidXchange noted that as the only end-to-end spend management solution delivered on one unified platform, the Purchase to Pay removes the need for multiple tools by processing and tracking all company expenditures.
"The solution utilizes its ability to analyze, control, and forecast a company's expenses to streamline the relationship between buyers and suppliers while capturing invoices to eliminate paper. In addition, the solution's end-to-end T&E approval workflow, mobile capabilities, and customized vendor catalog opportunities provide decision makers with improved visibility and control."
Praeger went on to add:
"As part of the 2017 Ariett acquisition, we are continuing to develop and expand on other AvidXchange Purchase to Pay integrations through our product discovery strategy. At AvidXchange, our goal is to deliver great products to our customers," added Praeger. "This solution not only meets this goal, but also leads the way on how companies stay competitive in a growing and everchanging market."
Sponsored Links by DQ Promote