Dash, a digital currency for payments, has partnered with Payza, an international online payment provider, to reach over 13 million users in 190 countries. The partnership allows users to send and receive Dash to and from other Payza users, spend it at 100,000 e-commerce retailers, and exchange Dash to 25 different fiat currencies or Bitcoin. Before the Dash integration, which is now live, Payza had only enabled Bitcoin support for its users.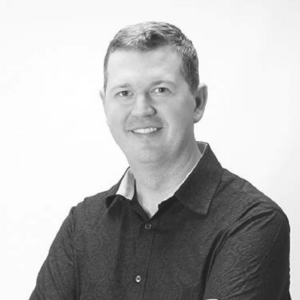 "Payza is an exciting partnership for Dash because our respective missions are so well aligned. Payza is supporting underbanked populations in nearly 200 countries, and the Dash network's low cost instant transactions are ideal attributes for meeting these customers' needs," Dash CEO Ryan Taylor. "Payza is also well regarded in the industry with literally millions of users and they've thus far refrained from integrating other coins across their platform. We are truly humbled to be selected as the first digital currency to integrate beyond Bitcoin, and we look forward to supporting Payza's growth going forward."
To celebrate the launch, Payza has a promotion for a limited time for users who exchange fiat or Bitcoin into Dash will get an extra 10% of the altcoin when they buy up to 1 Dash, and an extra 5% for each Dash purchased above that amount (up to 5 Dash purchased).
How does Bitcoin flux affect Dash?
"The price of Bitcoin certainly has an immediate effect on prices throughout the cryptocurrency industry. Because all digital assets have Bitcoin trading pairs, whenever Bitcoin's price declines, sell orders start executing against other currencies, too," Ryan clarified Crowdfund Insider via email. "However, over longer periods, prices of different digital currencies have a tendency to move quite independently. In many ways, this is similar to what happens in the stock market in which there is a high correlation between stocks within one trading day, but fundamentals drive performance over the long term."
[clickToTweet tweet="[email protected] + @Payzaofficial #DigitalCash #DashNation #CashAlternative" quote="@Dashpay + @Payzaofficial #DigitalCash #DashNation #CashAlternative"]
Headquartered in the UK, Payza primarily serves Asia, Middle East, Europe and South America, with some of its major markets including Venezuela, Nepal, Pakistan, Brazil, Mexico and Haiti. It was founded to provide an alternative method of payment and storage of currency for people who have difficulty accessing bank accounts and traditional financial institutions. Over the past several months, Payza has received significant customer demand to build-in Dash access, particularly for its low fees, and focus on helping underbanked communities.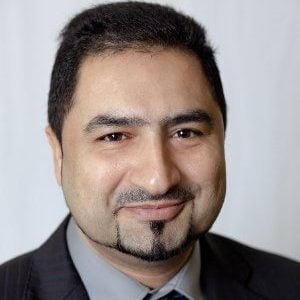 "There are several reasons that we chose Dash to be the second cryptocurrency integrated into our platform, after Bitcoin. Dash boasts low network fees and fast transactions, two features that users look for in a cryptocurrency. Dash also has a vibrant and active community, especially in the developing world, which appeals to us as a company that also focuses on empowering underbanked populations," explained Payza CEO Firoz Patel. "Finally, Dash is user-friendly and has a roadmap in place to further improve usability."
Payza's Dash integration is made possible through leading blockchain web services and infrastructure provider, BlockCypher.
In addition, Telegram readers be warned that Dash's account was compromised:
#Telegram – #Dash update:https://t.co/OT83VF0Twt#DigitalCash #Crypto
Until Further Notice: DO NOT Trust any Dash related News Posted on Telegram !!!!! pic.twitter.com/49vkyUJClJ

— DASH (@Dashpay) March 14, 2018
"Dash continues to expand our merchant acceptance at a rapid pace, with recent integrations into various merchant platforms such as Payza, GoCoin, and Bitrefill. We've also recently announced the addition of payroll processing platform Bitwage," Ryan answered Crowdfund Insider when asked about Dash's future plans. "By continuing to expand service offerings on the network and focused geographic expansion plans in both developed and emerging markets, we've seen substantial growth in transactions and payment volumes. In fact, last quarter transaction volume reached over $16 billion USD equivalent and over 800,000 transactions. This represents 21,000% annual growth in payment volume and 620% growth in transactions. We are also growing strongly in target regions like Venezuela, which has become our third most active market behind only the U.S. and China. This is proof that our strategy is working."

[clickToTweet tweet="@Dashpay #DashNation #CashAlternative recently integrated into merchant platforms @Payzaofficial, @GoCoin, @Bitrefill and @Bitwage" quote="@Dashpay #DashNation #CashAlternative recently integrated into merchant platforms @Payzaofficial, @GoCoin, @Bitrefill and @Bitwage"]

Ryan added,

"Later this year, we will deploy our landmark release codenamed Evolution, which will make using digital currency easier than ever for everyday users. I believe this release will enable our rapid growth rate to continue by removing the technical barriers to adoption for merchants and consumers alike."

Sponsored Links by DQ Promote