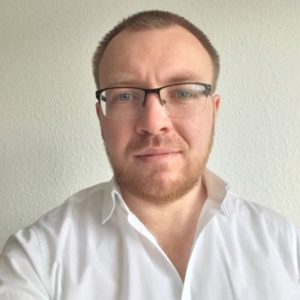 Frankfurt, Germany based Robo-Advisor Ginmon has hired Dmitriy Fot as CTO. Fot previously worked as a cloud architect at Amazon Web Services (AWS) Germany. Ginmon says the appointment of a high profile expert for a Fintech company is quite rare.
Ginmon's mission is to provide investors with asset management technology that was previously reserved for the most affluent.
"Digital process optimization thus forms the basis of our business model: The more efficient our platform, the cheaper the investment for our customers, because the infrastructure adapts dynamically to the required utilization," said Lars Reiner CEO and founder of Ginmo. "Demand for IT experts like Dmitry Fot is accordingly high. "I am all the more pleased to welcome him to our team as CTO."
Late last year, Ginmon said interest is growing in its service and it expects to expand into neighboring countries and its imminent internationalization.
"Globalization is the next logical step for us because of our global business customers," said Reiner.
The BaFin regulated company uses technology based on the Nobel Prize-winning findings of the US portfolio theorist Professor Fama. As portfolio management is fully automated, the investor incurs the expense of a traditional asset manager, a service that was previously reserved only for high net worth and institutional clients.