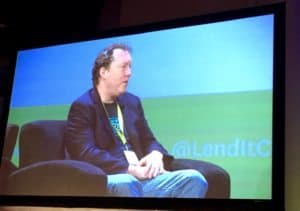 Mike Cagney, a Fintech icon who was founder and CEO of SoFi until he was ejected by the company's board, has brought his newest startup out of stealth mode. Figure, a Blockchain based online lending platform, is now ready accepting emails for future updates. Figure has a mission of "transforming home equity'. This mission is light on details but with Cagney on board expect a bold strategy.
According to the description on the home page;
"Figure is a financial technology company with the mission of leveraging Blockchain, AI and advanced analytics to unlock new access points for consumer credit products that can transform the financial lives of our customers. We provide home equity release solutions, including home equity lines of credit, home improvement loans and home buy-lease back offerings for retirement. Concurrently, we are building a blockchain protocol for the origination, custody, trading and securitization of whole loans and other assets." [emphasis added]
So is this a Swiss Army knife type of distributed ledger platform? Sounds like.
Figure is in the midst of a round of recruitment  and there are a handful of openings on the site for the San Franciscos based Fintech. More to follow.