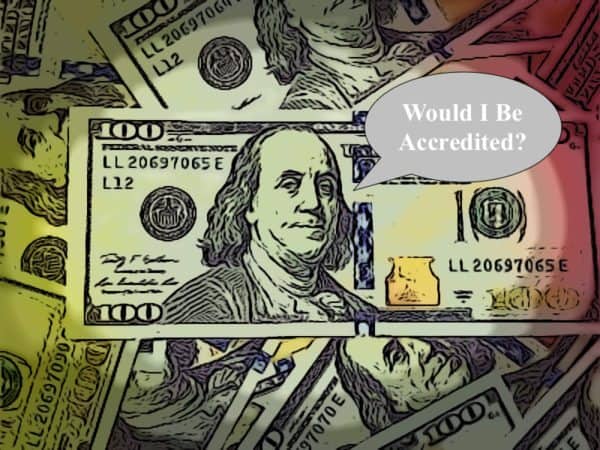 ---
EquityMultiple, a real estate investment platform that caters to accredited investors has bagged general solicitation or accredited crowdfunding.
No longer will EquityMultiple publicly promote its real estate offerings online and elsewhere. Previously, EquityMultiple has leveraged Reg D 506c – a new securities exemption created by the JOBS Act of 2012. This rule allowed issuers and platforms to promote offerings on the internet – via social media and elsewhere  – in contrast to old Reg D (506b) that was barred from any advertising. And why on earth would EquityMultiple not want to promote unique and compelling investment opportunities? Because of the broken nature regarding the general solicitation rule.
Under Reg D 506c, issuers must be verified as accredited. To be considered accredited, individuals must earn $200,000+ a year in salary or have a net worth of $1 million not including their home. If you are married, that salary hurdle jumps to $300,000. Many crowdfunding platforms utilize the services of a verification business and some handled the accredited approval status on their own. But where the SEC got this one wrong is the fact that accredited status must be verified not just once but every three months. That makes absolutely no sense at all.
As EquityMultiple explains;
"We made the switch from 506(c) to 506(b) to provide a quicker, more efficient investment process – allowing prospective investors to answer a series of questions to affirm their suitability to invest and self-certify just once.  This affords a more frictionless investing experience, allowing us to automate many of the parts previously done manually, while giving us more time to guide investors to safely investing on our platform."
EquityMultiple just wants to provide a better service at a lower cost. While the fix to Reg D 506c may seem obvious and simple to accomplish, there is little interest in cleaning things up.
As for the current definition of an accredited investor, this is a rule that needs to be flushed. Any rational individual acknowledges that sophistication and suitability is not measured by a bank statement. Simply stated, the concept of an accredited investor must change.  Fortunately, there is legislation weaving its way through the halls of Congress that may address this unfortunate regulatory error.