FINTECH Circle, a global community of fintech entrepreneurs, angel and VC investors, financial services professionals and fintech thought-leaders, announced on Thursday it has teamed up with Abu Dhabi Global Market (ADGM) to launch a range of FINTECH Education Courses for the United Arab Emirates (UAE).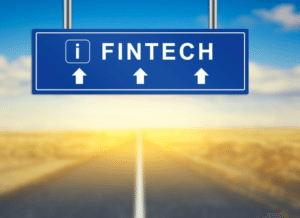 FINTECH Circle reported its repertoire of fintech innovation courses will be exclusively provided through ADGM Academy, the newest training, and development center for the financial services industry in MENA, for the first time in the region. The community revealed this new commitment reaffirms its Institute's mission to upskill finance services professionals by providing courses across all areas of financial technology innovation, such as fintech foundation, insurtech, wealthtech, regtech, enterprise innovation, entrepreneurship, blockchain, and Crypto Finance.
"FINTECH Circle and ADGM will work closely together to deliver best-in-class FinTech educational courses, via their FINTECH Circle Institute and ADGM Academy, in addition to exploring new initiatives which strengthen the capabilities, proficiency and experience of financial professionals in Abu Dhabi and across the wider MENA region.  This unique partnership underscores the mutual commitment of FINTECH Circle and ADGM to develop an international centre of excellence for knowledge in the UAE and beyond."
Susanne Chishti, CEO of FINTECH Circle and the FINTECH Circle Institute, stated:
"FINTECH Circle knows the power of knowledge to drive digital transformation in finance. Countries with a strong FinTech hub have a competitive edge. We have chosen ADGM as strategic partner to launch our FinTech Curriculum having been impressed by the vision of the ADGM Academy."
Khalid Al Suwaidi, Chief Operating Officer, ADGM, and Board Member, ADGM Academy, added:
"We are pleased to further our relationship with FINTECH Circle and warmly welcome them to the ADGM family.  The financial sector has been a vital enabler of sustainable economic growth, innovation and business opportunities for Abu Dhabi and the wider MENA region. We look forward to working closely with FINTECH Circle and key Abu Dhabi entities to bolster a dynamic and robust financial ecosystem and address the evolving needs of the industry. The new partnership dovetails well with ADGM's commitment to support Abu Dhabi's plans in advancing an innovative and knowledge-based economy."
The ADGM Knowledge Hub was established in May 2017 and FINTECH Circle claims it has been meeting the evolving educational requirements of the financial community in Abu Dhabi through its strategic partnerships and inclusive programmes. The hub provides an open platform for ADGM to collaborate with its stakeholders and partners to attract and maintain a sustainable stream of talent which is vital to the long-term success of Abu Dhabi.  As part of the Knowledge Hub, the ADGM Academy presents a comprehensive curriculum of training and courses for the financial services industry.