It's official. Twitter is following in the footsteps of its tech friends in banning cryptocurrency promotions. Most recently Google hit crypto with the ban hammer and not too long ago Facebook did the same. The news of the ban by Twitter has been circulating for some time now so it is really not much of a surprise for the digital asset sector.
Twitter stated;
"We are committed to ensuring the safety of the Twitter community. As such, we have added a new policy for Twitter Ads relating to cryptocurrency. Under this new policy, the advertisement of Initial Coin Offerings (ICOs) and token sales will be prohibited globally."
ICOs are in a transitional moment. In the US, it is generally accepted that ICOs or tokenized securities must file for a securities exemption to be legal. That is not necessarily the case around the world in other jurisdictions. For an automated service like Twitter it can be hard to determine from where, and by whom, an ICO promotion is coming from. This ability to obfuscate the progeny of a promotion makes accepting legitimate advertisers rather difficult.
Trey Ditto, CEO of Ditto a marketing firm that specializes in cryptocurrency, Blockchain and ICOs, commented on the ban;
"It's bad business to make blanket bans. There are good players in this space – both blockchain, crypto and ICO – that are being punished because of a few bad players. I think these blanket bans will be adjusted in the weeks to come with much more specific language around what is and isn't legal. Twitter and Facebook have bigger problems – like selling our data, altering elections and allowing hate to spread through bots and fake profiles. It's hard not to laugh when a company like Twitter – that promotes millions of fake profiles and allows people to buy fake followers and likes – all of a sudden has a moral compass in the crypto space. Blockchain, tokens and even Web 3.0 are direct threats to companies like Twitter who for too long have dishonestly acquired, sold and even lost consumer data, but we are moving into a new world where peer-to-peer transactions eliminate the need for large distrusted institutions and we can remain private or at least control who does and doesn't have access to our information."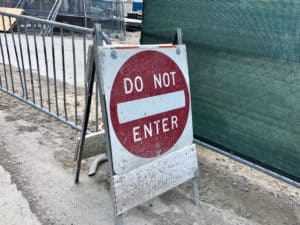 While the three tech firms have halted all crypto promotion many industry folks expect them to be welcomed back at some point in the future after the regulatory dust settles. But that will take some time.