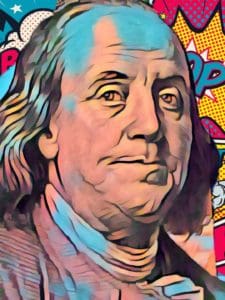 Bancor, a company that launched one of the largest initial coin offerings (ICOs) of 2017, has sent an email out to its community notifying users of a phishing scam
In June of 2017, the Bancor Foundation raised more than $153 million in its ICO. The "Token Generation Event" saw 10,855 buyers step in for a total of 79,323,978 Bancor network tokens (BNTs) created with half of them sold to the public and other other half (39,661,989 BNT) allocated for future use.
In an apparent phishing attempt, the message stated;
We've recently added team leaders in R&D, Product, Support & Growth, a total of 40 employees but we are looking to add Social Media Influencers and Promoters to our team which brings us to the reason for this email. We are looking to sell some BANCOR tokens privately OTC (over the counter) to pay for these influencers and here are the numbers.
• 3 Youtubers with over 6 million subscribers each willing to sign a contract for 2 years. 
• Each Youtuber agreed to be paid 20,000 per month for the entire 2 years meaning we need to raise just under 2,000 ETH today to sign them. They will be producing 1 video each per week.
"We want to sell to individuals directly so they they hold onto them until the Youtubers increase our popularity." said the email
A followup email denied the request to sell tokens calling the attempt a scam and originating from someone attempting to impersonate Bancor;
"This email is fraudulent and was sent by someone attempting to impersonate the Bancor team in order to steal funds from our users. It was a result of an email phishing scheme that our team is currently investigating. No Bancor user account information has been compromised at this time and the security of the Bancor Network was not breached. As a reminder, Bancor will never ask for funds of any kind, ever. No matter how legitimate something looks, if it is asking you for tokens, it is not from Bancor."
Recently, Bancor reported that it was the target of a pump and dump scheme. Something that is very prevelant in the cryptocurrency space. Bancor said the pump failed to reach its target price and described the reaction of BNT to the attempt as demonstrating how Bancor uses smart contracts to create a price anchor that protects tokens against artificial price inflation.