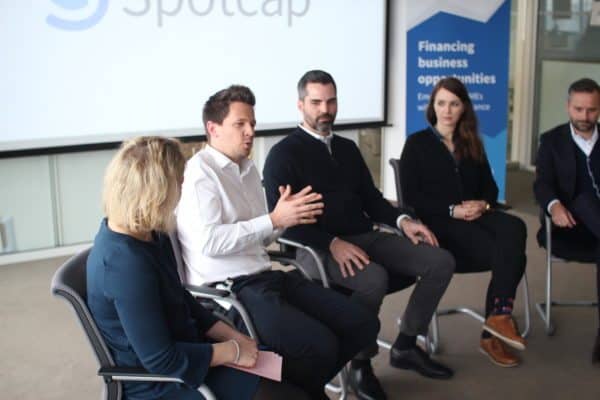 Spotcap, an SME focused online lender based in Berlin, recently held a roundtable on the future of finance. Individuals from prominent firms joined with the Fintech lender to assess progress made so far. Representatives from Deutsche Bank, Figo, GP Bullhound, McKinsey along with Spotcap debated how the financial ecosystem model will evolve, the implications for the customer, and the challenges and opportunities for Fintechs and more traditional financial service firms.
If you are interested in listening to the entire discussion it is available here.
According to Spotcap, an online lender operating in multiple European countries, as Fintech becomes more prevalent, financial services will compete more directly to rising customer demands.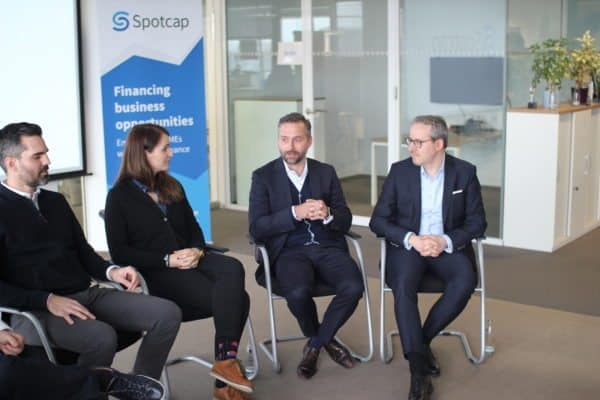 Nadja Schlössel, Head of Product Strategy at Figo, a European banking service provider, thinks the industry is struggling to become truly customer centric.
"Customer segments are not being met by pure templates anymore, so the challenge for banks and fintechs alike is to find out what customers really want. Customer centricity starts where you really solve the problem and this is the biggest weakness in the industry at the moment."
Julian Riedlbauer, Partner & Head of the German office at GP Bullhound, an investment banking firm, said changing customer demands in light of technological innovations.
"Customers want choice. They don't want to be limited to bank products – they want to access new offerings like Robo-advice, new ways of investing money or securing finance without having to register with ten different providers."
Spotcap says most panelists agree that as customers demand more innovative products and greater choice, many banks will look to Fintech companies for expertise and technology solutions.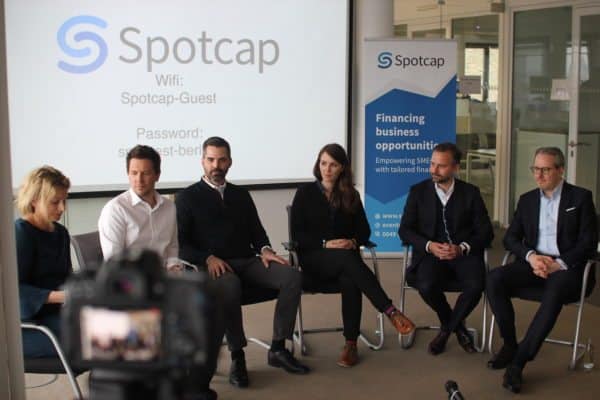 This emerging trend, will allow banks to build a financial ecosystem, where they can choose which Fintechs to partner with, whilst retaining their customer relationships and expanding their offerings.
"To build a successful ecosystem banks have to identify their customers' needs and then decide who they want to involve as partners. They need to have a strategy for the ecosystem they would like to build and the role they want to play in there", explained Andre Jerenz, Associate Partner, McKinsey & Company.
Legacy systems can make it difficult for banks to integrate new technologies with Fintech partners. The right partnerships can be a win-win for both banks and Fintechs. Jens Woloszczak, Founder and CEO of Spotcap encouraged both banks and Fintechs to embrace the opportunities these collaborations present, but there are challenges – and not just technical ones.
"Building a customer base takes time, effort and money. Partnering with a bank gives fintechs direct access to a large customer base, adds exposure and credibility, whilst banks can offer additional, innovative services. It obviously requires a strong product that can be swiftly integrated into the bank's system", said Woloszczak.
Traditional banks need to move quickly. The drums are pounding as Google, Amazon etc. plan to compete head on with monolithic old banks.
"The major competitive advantage banks have is data protection and security – we'll have to see how valuable this is from a customer perspective. Change will happen, but only gradually in the short term. I think in five years' time the industry will still look similar to today. Banks will continue to innovate and Fintechs will continue to progress. In the more distant future, the big universal banks may become more like infrastructure providers", says Milos Spiridonovic, CFA, Head of [email protected], Deutsche Bank.
Sponsored Links by DQ Promote