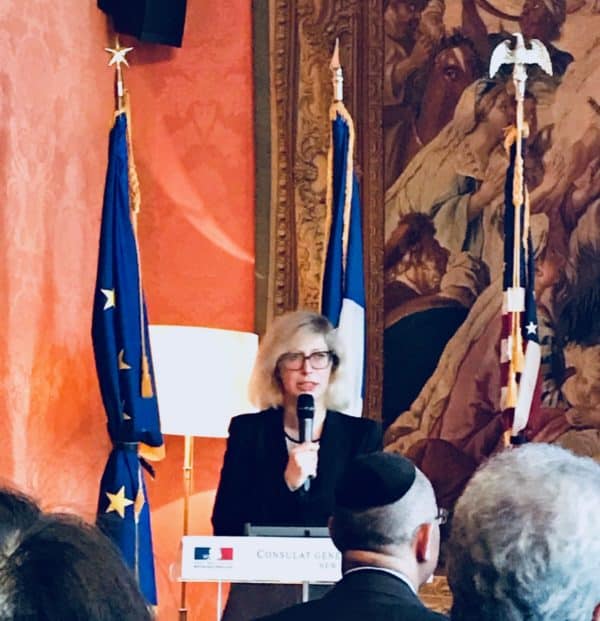 This past week, I had the chance to attend a Fintech focused event put on by the Consulate of France in Manhattan and, honestly, I came away very impressed.
For too many years, France did not have much of a reputation in the startup world. This has been changing slowly over the past few years. But the election last year of relatively young President Emmanuel Macron, put a new focus on innovation and fostering a robust startup ecosystem. Fintech innovation, a hot sector globally, has received much welcomed special attention.
Vive Le France et Entrepreneuriat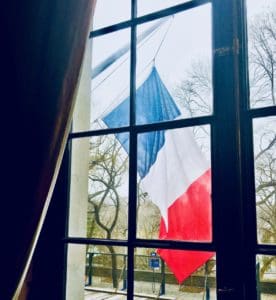 Speaking at Viva Technology in 2017, Macron clarified is ambitious vision;
"The choice has been made. French people have expressed their will: France will be the country of entrepreneurship and innovation.  I want France to be a start-up nation. A nation that thinks and moves like a start-up. I want it to be a country of unicorns, too."
This objective has been repeatedly and vocally reaffirmed. One of the most recent indications of French entrepreneurial determination came from the French Minister of the Economy Bruno Le Maire. Last week, he shared with the world that France wants to become the leading initial coin offering (ICO) jurisdiction, becoming the first major financial center to accomplish this goal. Having staked this claim, France continues to execute on the innovation nation vision of President Macron.
Dirigisme Non-Plus?
Anne-Claire Legendre, Consul General of France in New York, welcomed the French Fintech Symposium participants in Manhattan. She emphasized the importance of change and embracing the disruption that is taking place today in financial services.
Mme. Legendre was followed by Nathalie Beaudemoulin, head of the Innovation Hub of the ACPR (part of the Banque of France). Mme. Beaudemoulin told the audience, "France wants to be a gateway for financial technology."
The landscape in France is changing. The French government, along with private sector participants, are engaged in very ambitious reforms. This is a country that is veering from the past "Économie dirigiste". More business and investment friendly.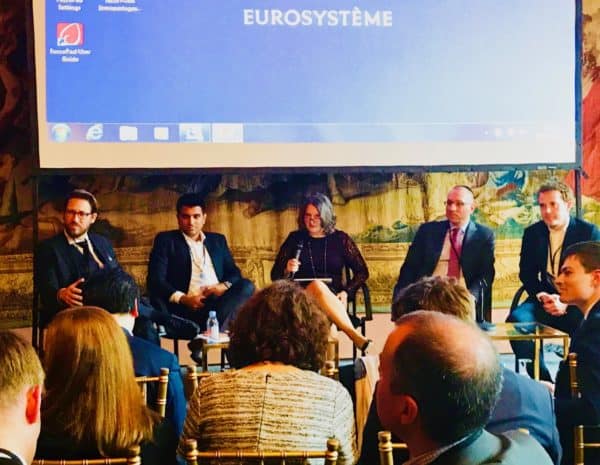 ---
We Crossed the Ocean to Express the Desire to Welcome Financial Technology
These sweeping Macronist reforms are aimed at attracting foreign investment. Making the business environment more conducive for early stage companies to set up shop and stay. From now on forward, France wants to be known as a startup nation. They also want to be known as a center of VC activity
One of the most impacted sectors of finance is banking – an industry of great importance in France with its many global banks. ACPR recently conducted a survey of the shifting landscape and they found that the digital revolution is generating a structural shock sweeping through the entire sector driving various levels of new development.
The current (recently commenced) strategies of French financial institutions are outlined by the following four levers:
Shifting corporate culture towards innovation
[Rapidly] Modernizing information systems
Overhauling the entire consumer experience
Leveraging intrinsic data (with approval)
While these changes create opportunities there is also intrinsic risk. Becoming a digital first operation means cybersecurity and data protection are at the top of the list. Compliance must be updated as well to accommodate the emerging Fintech ecosystem.
Five potential scenarios for the future of banking were shared;
A better bank provided by established players
An Open Bank that provides financial services with an open architecture (API) that enables 3rd party participation
A "Re-intermediated" Bank where the establishment declines and new intermediaries emerge to fill the void
Entirely new banks with the legacy banks no longer existing
A peer to peer banking system that is decentralized (IE Blockchain) and completely reconstituted
So where does this all go? Everyone understands that change takes time but a willingness to adapt is necessary to maintain relevance and cater to the needs of the next generation.
France has invested approximately $390 million into Fintech firms in the last year. While not huge compared to some other countries it is still substantial. They expect this number to grow going forward.
To help fuel sector growth, the French government is creating a €10 billion Fintech startup fund, invested over the next three to five years.. That should help push the Gallic nation forward when it comes to the global Fintech revolution.
---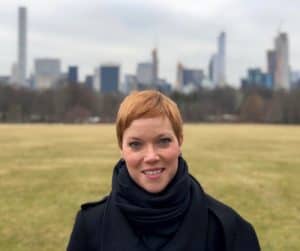 Georgia P. Quinn is a Senior Contributor for Crowdfund Insider. Quinn is a prominent securities attorney and is current General Counsel for CoinList, a platform that provides financial infrastructure for the next generation of technology companies including digital assets. She is also the co-founder of iDisclose, an adaptive web-based application that enables entrepreneurs to prepare customized institutional grade private placement documents for a fraction of the time and cost. iDisclose users may file Form C's and Form C-AR automatically with the SEC. Quinn previously served as of counsel at a leading law firm in crowdfunding, Ellenoff, Grossman & Schole, specializing in facilitating financial transactions and compliance with JOBS Act regulations. 

Sponsored Links by DQ Promote