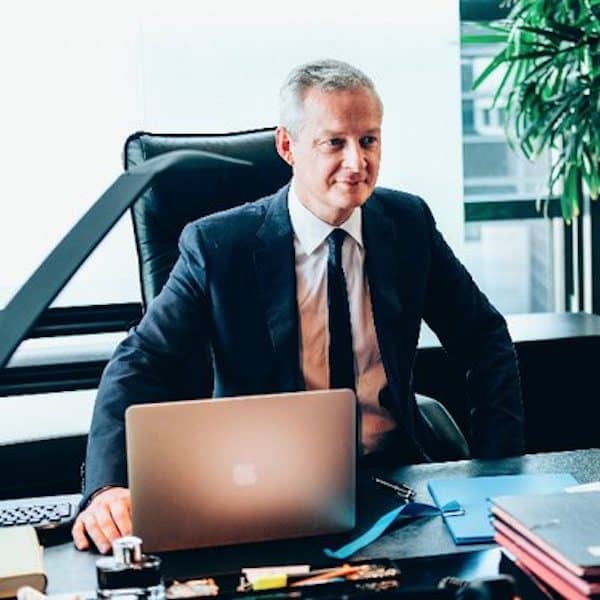 Some large countries are blocking initial coin offering, some are observing and others are creating rules by enforcement action, France wants to become "the first major financial center to propose an ad hoc legislative frame work that will allow companies initiating an ICO to demonstrate their seriousness to potential investors."
This is according to Bruno Le Maire, the Minister of the Economy and Finance of France.
France has always been an important financial center but Paris has operated in the shadow of its friends across the Channel for many years. London is the de-facto financial capital of Europe but Le Maire appears ready to strike out on his own in an interesting and unique method.
Writing on the pages of Numerama, Le Maire issued a "Tribune" addressing his vision for the future of digital assets and cryptocurrency offerings. Noting that France was an early adopter of securities crowdfunding, Le Maire declared that "we want to stay at the forefront" and France will do so when it comes to ICOs.
The Minister explains;
"A revolution is underway, of which bitcoin was only the precursor. The blockchain will offer unprecedented opportunities for our startups , eg with Initial Coin Offerings(ICO) that will enable them to raise funds through "tokens" in crypto securities or not. It promises to create a network of trust without intermediaries, to offer increased traceability of transactions and, overall, to make the economy more efficient."
Le Maire will please the most vocal of cryptocurrency advocates calling the shift to digital assets a "revolution"  that will upset banking, insurance and more. He cautions against those who would sit on the sidelines and become spectators instead of participating in this inevitable change.
French Finance Minister Bruno Le Maire will please the most vocal of #cryptocurrency advocates calling the shift to digital assets a 'revolution' that will upset banking, insurance and more
Click To Tweet
Le Maire acknowledges the risk intrinsic to cryptocurrency and Blockchain in general, yet embracing innovation always brings risk;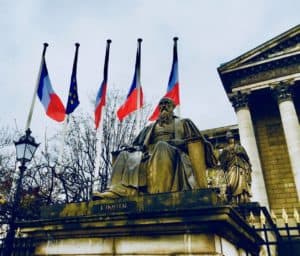 As Crowdfund Insider reported earlier this month, Le Maire has appointed former Deputy Governor of he Bank of France, Jean-Pierre Landau, to craft new rules that will provide legal certainty for ICO issuers that empower Fintech innovators.
According to Le Maire, the forthcoming Action Plan for the Growth and Transformation of Enterprises ( le plan d'action pour la croissance et la transformation des entreprises or PACTE) will be presented to the French Council of Ministers in weeks. PACTE may provide the French securities regulator, Autorité des marchés financiers (AMF) the ability to approve ICO issuers with a "visa" to sell tokens while publishing a "white list" for investors to know which issuers have received the regulatory blessing. Risk will exist but not the fraud.
Le Maire's statements echo those of his boss. Emmanuel Macron, President of France, has discussed his vision of France as a startup nation embracing hyper-innovation, and a complete change of mindset veering from the statist past. Macron has said he is committed to lifting the barriers to entrepreneurship, to helping businesses succeed "better, faster, in the country, and globally."
The Prime Minister of France Edouard Philippe has previously voiced his goal that Paris will become Europe's New No. 1 financial hub after Brexit.
"Our goal is to send a strong signal to the world's business community: Paris is ready. France is back," said Philippe last year.
This cannot be accomplished without streamlining regulation and enhancing competition when it comes to Fintech innovation.
Le Maire wants to reposition France as a place to "build the world of tomorrow."
 "Clarifying the law to attract innovation, identify risks without hindering our ecosystem, that's our approach," says Le Maire.
So will Le Maire succeed in his grand ambition to become the crypto-center of Europe? To foster new regulations that allow for, instead of undermine, securities tokens?
With his aggressive timeline, we will know soon enough.
The Minister's objective is simply to provide sufficient security to guarantee the development of this new technology: not a regulatory vacuum but one that is ready for change.
"This is the role of France … We will not miss the blockchain revolution"