2018 continues to be an exciting year full of innovation and successful funding rounds for Mobius. In January 2018, the company reportedly raised $35 million, claiming the "largest pre-sale of 2018."  Then came the record MOBI initial coin offering public sale which sold out in two hours. MOBI token sale participants included Jed McCaleb, Chandler Guo and Jackson Palmer, each of whom sits on Mobius' Advisory Board.
Designed to enable companies and consumers to exchange data by smart contracts and plug into the blockchain ecosystem, Mobius describes itself as integrating the old internet with the new decentralized internet similar to how Stripe integrates payment processing into Apps. Mobius noted that over 55,000 people registered for the public token sale, which was the first to be built on and supported by Stellar, not Ethereum. According to  CEO and Co-founder David Gobaud, Mobius opted for Stellar because Ethereum could not handle the Mobius DApp Store transaction volume. Click here for more details that Gobaud eloquently shared in a Crowdfund Insider exclusive interview.
[clickToTweet tweet="[email protected] on the Move: Trading @Bitmart, Growing Team & Updating #blockchain #stellar #MOBI #crypotocurrency" quote="@Mobius on the Move: Trading @Bitmart, Growing Team & Updating #blockchain #stellar #MOBI #crypotocurrency"]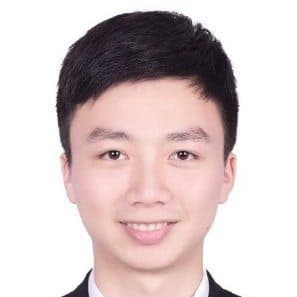 So what has Cayman Island-based Mobius been updating recently (other than avoiding inclement weather)? In the platforms' second blog, readers are given a brief but interesting peek into the "turn-key blockchain-enabling platform." MOBI was recently made available alongside $XLM and $BMX for Bitmart's launch and Mobius is actively seeking other potential On-Ramps for its MOBI token. Founded by CEO Sheldon Xia in October 2017 as a global intergrated trading platform, BitMart aims to provide diversified system functions such as spot trading, futures contract trading, over-the-counter trading, whole-network trading, and decentralized trading.
[clickToTweet tweet="[email protected] News! @Mobius #MOBI now available alongside $XLM & $BMX @Bitmart #cryptocurrency #blockchain @davidgobaud " quote="@StellarOrg News! @Mobius #MOBI now available alongside $XLM & $BMX @Bitmart #cryptocurrency #blockchain @davidgobaud "]
The team also hit the road to  top crypto markets China, Japan, and South Korea, and then headed down under to Australia (including a sold-out event in Sydney) where Mobius enjoys a strong community of MOBI token purchasers and company supporters: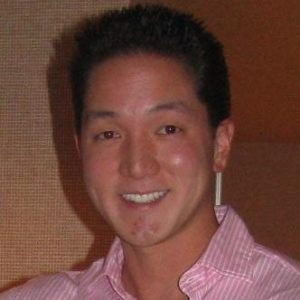 "The importance of establishing and growing our communities around the world cannot be understated as we build out our decentralized ecosystem. Not only is it good for exposure and building our brand, but we are also able to interact with developers, potential business partners, and major blockchain influencers," blogged Kevin Leu. "Our efforts and technology have gotten us featured in news media — unpaid — in every country we've visited. We were interviewed in Australia by the leading news publication, The Australian, while we were there."
The Mobius team is hiring and continues to grow with new hire Karina Qian, the new Head of Business Operations. Qian will also help Mobius continue to fulfill its mission of connecting the existing Internet to the blockchain economy. Before joining Mobius, Qian worked at Credit Karma as a Senior Corporate Strategy Analyst. Yes,m that Credit Karma, the one valued at $3.5B+ that raised $368M+ in venture capital.
As strong supporters of open source and decentralization, Mobius is taking steps to update its App store, with a "major upgrade" planned for April:
"Mobius' current universal blockchain API protocol SDKs are open source and easy to use. Currently much of our DApp Store, backend infrastructure, and core code is private in order to preserve our competitive advantage. This structure is similar to how many other companies, like Stripe, have public/open source APIs and SDKs but private backend server code…Thus as part of our progressive decentralization approach, as outlined in our white paper and last newsletter, we are completely rearchitecting the DApp Store and converting it into an innovative, 100% open source, decentralized, and non-custodial platform," added Leu. "We hope to launch this major upgrade in April and the entire DApp Store frontend code base will be public at that point. You'll be able to both contribute to it and review and receive our code commits at a much higher resolution. This new and innovative architecture will provide a non-custodial and decentralized DApp Store platform for developers and entrepreneurs to use and easily start accepting crypto-based payments for any app or business."
Mobius team members will be speaking at events in Tokyo early this month before heading to the Silicon Valley and London by mid-April for talks.