PeerStreet, an online platform for investing in real estate backed loans, announced on Friday it secured $29.5 million through its Series B funding round to further transform real estate investing. The round was led by World Innovation Lab. with participation from existing investors Andreessen Horowitz, Thomvest, Colchis Capital, Felicis Ventures, and others participated and new investors, Solon Mack and Navitas Capital.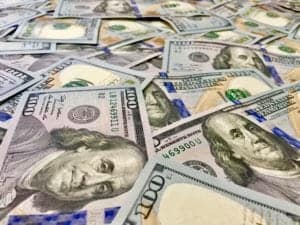 PeerStreet reported that the Series B follows another year of high growth. The platform notably more than doubled volume from the previous year and is on track to continue that growth trajectory. PeerStreet noted it is now integrated with three prominent personal finance platforms including WealthFront, Betterment, and Personal Capital. It has also significantly enhanced its suite of tools and analytics for lenders over the past year and released an innovative short-term investment product for investors seeking greater liquidity. Steve Pretre, Venture Partner at World Innovation Lab, who will be joining PeerStreet's board, stated:
"We believe PeerStreet's approach of partnering with local, private real estate lenders is the optimal solution to create new liquidity for the existing real estate finance ecosystem. This approach lowers the marketplace cost for loan acquisition, and, most importantly, taps into the lenders' unique knowledge of local markets and borrowers. This directly benefits investors by lowering both marketplace costs and loan risk. The result is a more efficient and effective marketplace for all parties."
Brew Johnson, CEO and Co-Founder of PeerStreet, also commented:
"We're incredibly excited to add World Innovation Lab to our growing list of remarkable investors. This investment validates our mission and will enable us to continue our growth with the goal of re-shaping real estate finance for the better."
 Brett Crosby, COO and Co-Founder of PeerStreet, then added:
"We're using the transformative potential of technology to help people access investments in real estate debt in a way never done before. At the same time, our model helps lenders get more capital to deserving borrowers who are directly improving the aging US housing stock and building up communities."
Funds from the Series B funding round will be used to accelerate PeerStreet's growth. Specifically, the platform will be broadening the type of real estate loans it cultivates from its network of lenders and hiring more world-class talent.