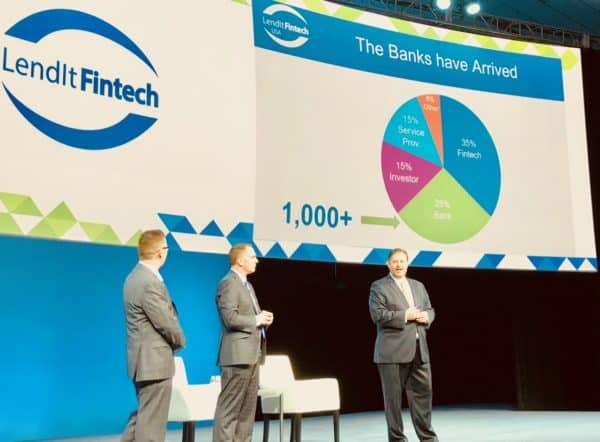 LendIt returned to San Francisco this year as it continues with its annual conference which is one of the largest Fintech focused events in the US. This year's event is a bit different for several reasons.
First of all, more traditional banks showed up in force this year as the once lethargic sector has become more willing to embrace Fintech and create their own, acquire or partner. While LendIt started as an online lending focused event, the founders have since branched out into other Fintech verticals including the hot Blockchain (or distributed ledger technology) sector that just about everyone expects to completely flip finance upside down. This year, LendIt incorporated a completed separate Blockchain labeled BlockFin Summit.
Below, CI is sharing a selection of quotes from the various keynotes that took place on day one. There will be more to follow.
---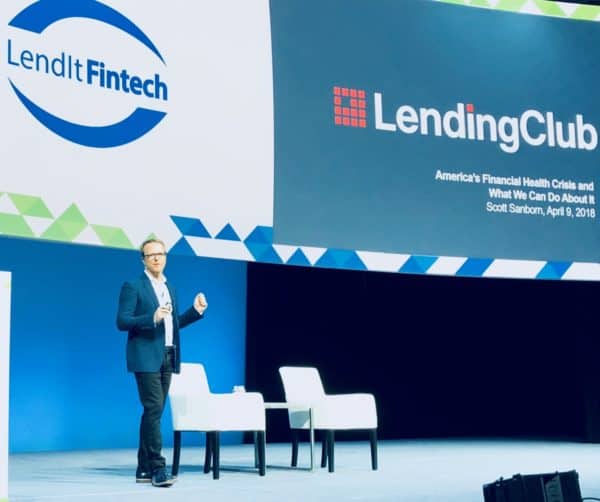 "A reckoning is coming. The US is ground zero.There is a 37 trillion dollar shortfall in the retirement sector. This is coming and we cant just think we have 32 years to solve this problem."
"We need to use the regulatory framework to promote innovation not just to prevent harm. 50 different states create a complicated regulatory environment."
Scott Sanborn, CEO of LendingClub
---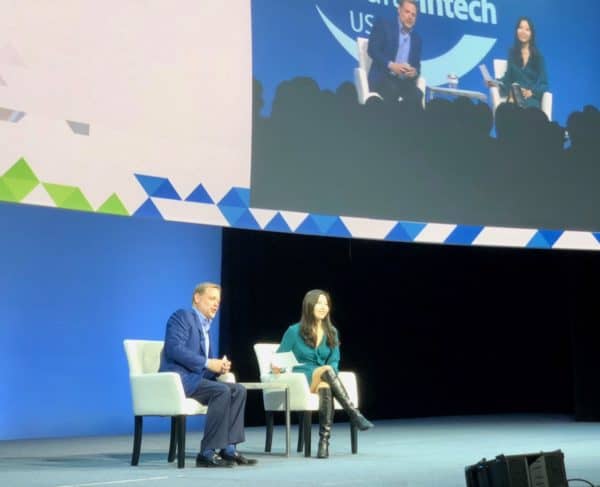 "Disruptive businesses typically do more than speed up a process. If you really want to be disruptive flip the business on its head."
"If a mortgage can be done in 10 [days] a personal loan can be done in 1 [day]"
Jay Farner, CEO of Quicken Loans
---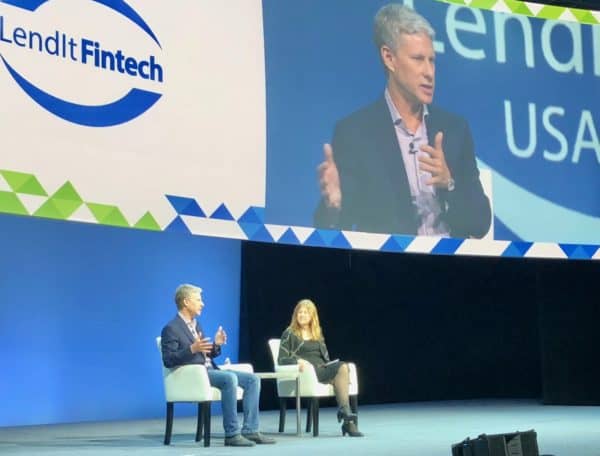 "In the money world we are living in a pre-internet world. Using Swift is like sending a letter in the mail."
"[Digital] Currencies need to be as liquid as possible and should have as many use cases as possible. XRP has a multitude of use cases."
"Blockchain is like the second internet."
Chris Larsen, CEO and Founder of Ripple
---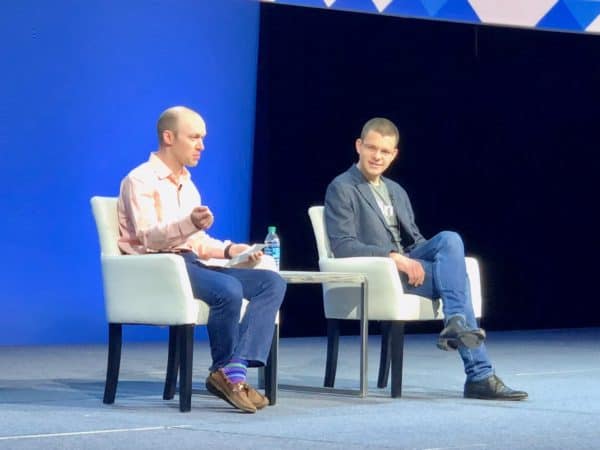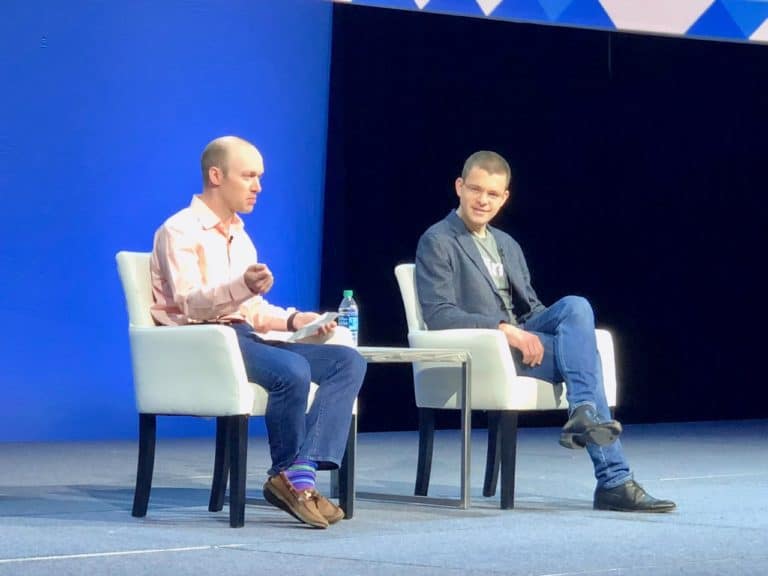 "We are going to shift out of physical form factor to a form that is on your phone. The software is going to eat the card."
"[Digital] Wallets are the first prototype. … really has not changed anything. The door that has been open is to innovate the software."
"American Express is still actively hiring people who know Cobol. It is really hard to innovate when you have hardware systems on very old stacks … Transactions will accrete to those who are willing to scrap these legacy systems."
"There are 10 to 15 million people in this country who need money and can probably borrow responsibly yet they end up at payday lending."
Max Levchin, CEO and founder of Affirm
---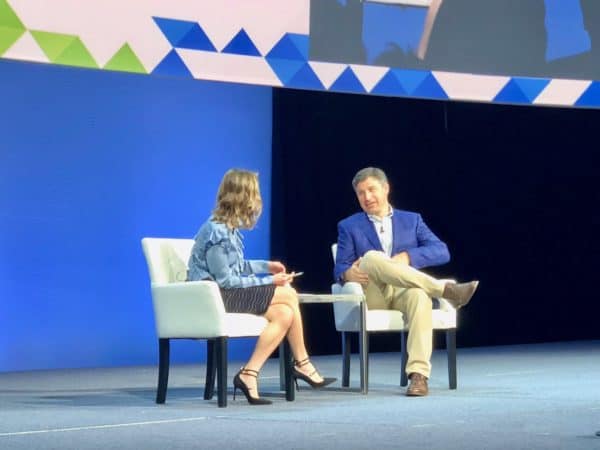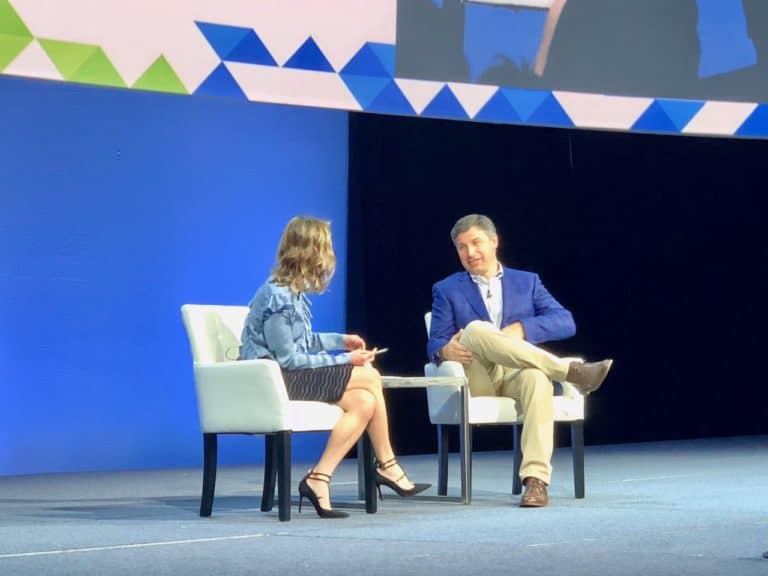 "In every area we want to be the fastest … the fastest to buy a stock."
"[We] Focus on the individual members achieving their financial independence … It is not about being rich it is about doing what you want.
"Our company has to reflect the diversity of society … It is not just about creating a great company. We are rolling out the core vales to the entire company … Zero tolerance for employees who do not reflect our core values."
Anthony Noto, CEO of SoFi
---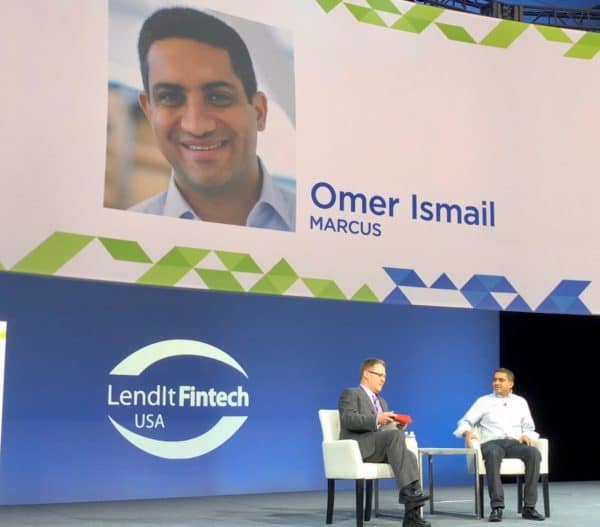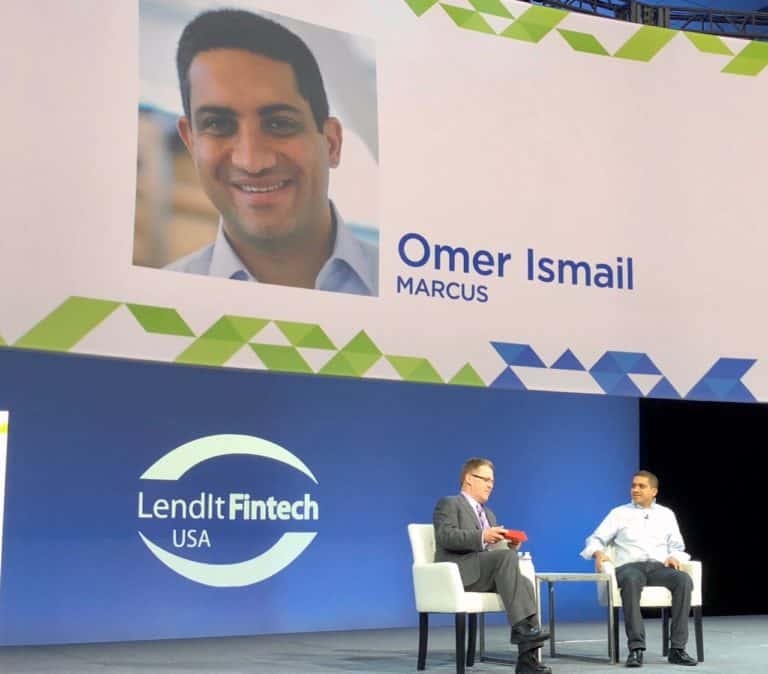 "Since we launched 18 months ago we have done $3 billion in loans and we have $20 billion in deposits and about 500,000 in customers."
"We have had multiple iterations of our credit model. We can change it a lot faster than a traditional bank can change it."
"Build it right. Go slow. Do it right. That was the directive from the senior management."
"We are a startup inside a 149 year old firm."
Omer Ismail, Chief Commercial Officer of Marcus
---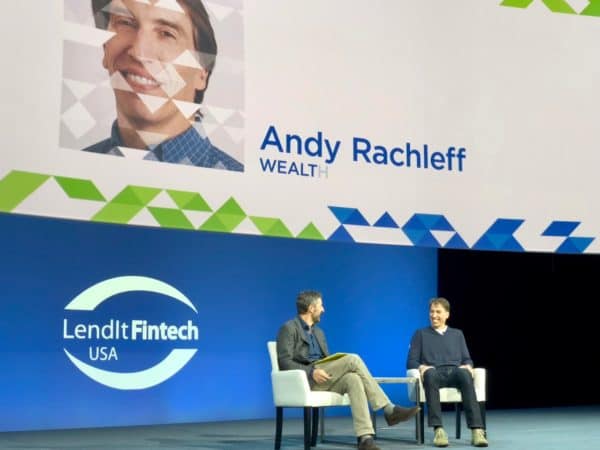 "It disappoints me as to how few Fintech companies care about tech."
"We built something that is perfect for young people as they dod not want to talk to someone. Millennials absolutely don't [want to speak to someone]"
"The only way you make great returns is by being right and being non consensus."
Andy Rachleff, CEO of Wealthfront
---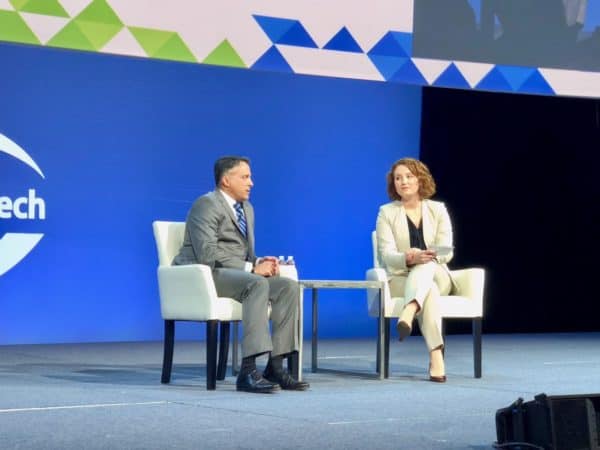 "I think the notion of a Fintech charter makes sense. The attributes of a bank are arbitrary."
"When you leave things up to 50 states you are not letting 50 flowers bloom."
"If you allow the states to take the lead basically we will follow California's rules because it is the biggest."
Raj Date, Managing Director Fenway Summer
Sponsored Links by DQ Promote