Akoni, a UK-based digital cash treasury manager, announced earlier this week it has partnered with Fitch Solutions to offer Financial Implied Ratings (FIRs) through the Akoni platform. According to Akoni, the FIRs from Fitch Solutions will enable the company to offer clients an impartial assessment of the creditworthiness for many banks, building societies and other non-bank financial institutions included on the platform, that may not be rated by one of the "big three" rating agencies.
"The Fitch FIRs provide an indicator of the standalone financial strength for 23,800 banks globally including over 20,500 unrated banks using a 19-point scale starting from 'aaa' at the upper end, down to 'c' at the lower end of the credit spectrum."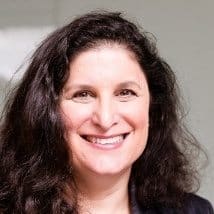 Akoni also ensured the maximum deposit returns for its clients through the portability of cash and cash management tools that lets users choose the best deposit accounts for their cash and savings – with the best interest rates. Felicia Horowitz Singh, CEO of Akoni, stated:
"Fitch Solutions' Financial Implied Ratings (FIRs) provides our clients with a valuable risk-weighted input into their credit decision making process. With this solution, users will have a better independent expert view to help them compare the products from different banks and make a risk weighted decision on which banks or building societies to make deposits with – taking into account their credit rating."
Founded in 2015, Akoni is FCA licensed and regulated. The company describes itself as a digital cash treasury manager which helps SMEs make the most of their cash by ensuring they always have access to the best interest rates possible for their savings. The easy-to-use platform not only helps SMEs maximize their cash but also gives banks access to an underserved market where they can foster business client loyalty, reduce relationship management time and efficiently comply with Basel III liquidity requirements. The company was recently recognized in 100 Most Influential Fintech Companies By Harrington Starr.
Akoni added that Fitch Solutions offers the most extensive coverage of fundamental data for UK banks available in the market and the FIRs are a statically robust estimate of the standalone financial strength for UK banks.