Educational Installment Platform Xiaoniujh.com Secures Millions in A-round Financing
On April 10th, Chinese leading installment financing platform for quality education Xiaoniujh.com announced that it had secured millions in an A-round financing. The investment was led by HG Capital and followed by Sina and Aplus Capital.
Xiaoniujh.com was founded in June 2015 and is dedicated to offering financing choices for the quality education for children from 0-18-year-old. The platform offers a series of services and products including course presentation, LBS agencies search and free trial appointments. Users will be offered an online marketplace to choose high-quality education resources and pay for it with interest-free installments.
It is reported that Xiaoniujh.com has signed installment cooperation agreements with over 5,000 educational agencies. During 2017, Xiaoniujh.com has issued over 100-million-yuan in installment financing in Beijing. (Source: 01Caijing)
Zhejiang University to Offer "Blockchain and Cryptocurrency" Courses
This week, the College of Computer Science and Technology of Zhejiang University announced that the college will offer "blockchain and cryptocurrency" courses in the second half of the year. The courses are open for senior undergraduates.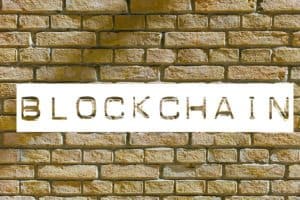 According to the college, the course will take students through the following aspects:
Basic principles, technologies and applications of cryptocurrency;

Analysis of the major blockchain platforms

Analysis of the technical structure and development of Ethereum and HyperLedger;

Analysis of enterprise-lever alliance-chain technology

Introduction of blockchain application cases

Trends of blockchain and cryptocurrency.
(Source: 36Kr)
Zhejiang University to Offer '#Blockchain and #Cryptocurrency' Courses #China
Click To Tweet
Taobao Fully Bans the Sale of Cryptocurrency, Mining Tutorials and Crypto Pets
On April 10th, Taobao released a notice to change the its sales ban. According to the notice, the change was mainly about the ban of cryptocurrency and related commodities. Prior to the change, Taobao only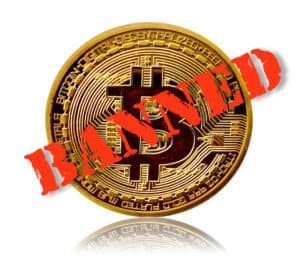 banned the sale of "Bitcoin, Litecoin and other related products"; after the change, the ban was expanded to "digital products and derivative services such as cryptocurrency based on blockchain technology."
The reason for the adjustment is that such cryptocurrency and similar digital products are prone to speculation and the risk of financing irregularities, and any organization must not provide services such as transactions, exchange, pricing, mediation, and payment. (Source: The Paper)
#Taobao Fully Bans the Sale of #Cryptocurrency, Mining Tutorials and Crypto Pets
Click To Tweet
JD Finance is expecting to Refinance over $2 Billion with Market Valuation of $20 Billion
According to a person with direct knowledge of the matter, JD Finance is nearing the closing of a new round of financing of over $2 billion (¥12.6 billion).
After this investment, the market valuation of JD Finance is expected to exceed $20 billion (¥126 billion).
However, this round of financing was not led by CICC and COFCO as rumored.
In fact, it is CHINA SECURITIES that led this financing, which was followed by Oriza Holdings and other institutional investors. (Source: WeiyangX)
After this investment, the market valuation of JD Finance is expected to exceed $20 billion (¥126 billion) #Fintech #China
Click To Tweet
---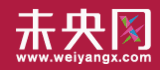 WeiyangX is the most influential website focusing on fintech in China. The site covers the latest news, industry data analysis, business practices, and in-depth fintech cases in fintech. WeiyangX is incubated by Fintech Lab. Founded by Tsinghua University's People's Bank of China (PBC) School of Finance in 2012, the Fintech Lab is the first and leading research entity dedicated to leading best practices, promoting interdisciplinary innovation, and encouraging entrepreneurship in the field of fintech through scientific research and innovative project incubation.