Upper Hand, a cloud-based sports management software and business services company, announced last week it secured $1.5 million in funding from Park Ten Capital through its Series A Funding round. According to the company, the latest round brings its total funding to $4 million.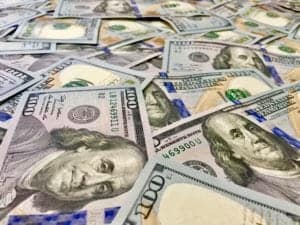 Upper Hand, which was founded in 2011 by Kevin MacCauley, claims it has transformed the way sport professionals conduct business. The company reported its cloud-based mobile platform features a suite of online tools, including online scheduling and registration, point-of-sale, automated marketing and more, to help sports businesses of all sizes stay relevant in the rapidly-advancing online world. It's also the industry's first business intelligence reporting solution. Since launching, Upper Hand notes it has continued to differentiate its solution through enhanced product development. In March, the company acquired Double Blue Sports' video analysis products, CoachCast and SRS, which are the most advanced, easy-to-use video analysis platforms ever developed for mobile devices.
While sharing more details about the latest investment, Taylor Kelly, Managing Member of Park Ten, stated:
"We are extremely excited to be partnering with Upper Hand as a lead investor, further positioning the company to dominate the sports industry in software innovation across the nation. Even more impressive than the software itself, is the team assembled at Upper Hand, starting with co-founders Kevin MacCauley and Myles Grote. Their passion, drive and focus, combined with our investment, will propel this software to new heights. Their unwavering commitment to revolutionize the sport and fitness industry, along with their cutting-edge technology, made our decision to invest an easy one."
MacCauley then commented:
"Attracting such a prestigious investor is recognition of our potential to solve the fragmentation in today's sports industry. This funding gives us the financial strength to advance our goals and deliver unparalleled value to sports business owners in a way that optimizes business results while perfecting athlete development."
Upper Hand then added that the $1.5 million will further its investment in innovative technology to adhere to its growing customer base at both the franchise and enterprise level while expanding hiring efforts in customer support and product development. The funds will also be utilized for the continued development of technical and strategic partnerships.