Tala has closed on a $50 million Series C equity investment led by Revolution Growth with participation from existing investors IVP, Data Collective, Lowercase Capital, Ribbit Capital, and Female Founders Fund. Separately, Tala said it has also recently raised $15 million for its loan book. To date, Tala has now raised over $105 million. The new investment will be used to expand consumer lending in Mexico and India, two of the world's largest emerging markets with a combined financially underserved population estimated in the hundreds of millions. Tala already operates in Kenya, Tanzania, and the Philippines.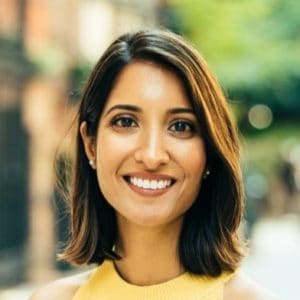 The round brings Tala's total fundraising to more than $105 million. Steve Murray, managing partner at Revolution Growth, will join Tala's board of directors.
Tala is a mobile Fintech and data science company committed to financial inclusion. More than 1.3 million people have borrowed through Tala's smartphone app, which provides instant credit scoring, lending, and other personalized financial services in emerging markets. Tala has now originated over $300 million in loans. 2017 loan origination and revenue was said to have more than quadrupled over the previous year.
Tala uses a combination of Android and behavioral data to instantly underwrite customers who have little or no formal credit history. Anyone with an Android smartphone in Tala's markets can download the Tala app, apply for a loan, and receive an instant decision. Tala disburses loans between $10 and $500 USD to a mobile wallet or via payment rails of the customer's choosing. More than 85% of Tala's customers receive credit in less than 10 minutes.
"We are excited about how Tala is using mobile devices and data-science to unlock this huge unmet opportunity and serve a market that is underserved by traditional financial institutions," said Steve Murray, Managing Partner at Revolution Growth. "Under Shivani's vision and leadership, the company has grown to become one of the leading mobile-first lenders in emerging markets and is enabling millions of customers with no credit history to start businesses and participate in the global economy."
Tala's founder and CEO Shivani Siroya said with more than 3 billion underserved consumers globally – Tala's mission is to help this population  better manage their financial existence.
"We are excited to bring our globally proven, customer-driven platform to additional markets where there is high demand for consumer credit and a significant underserved population. We couldn't ask for a better partner in Revolution, who shares our dedication to bringing investment and opportunity to underserved communities. We are thrilled to welcome Steve Murray to our phenomenal team of investors and advisors as Tala enters this next phase of growth."