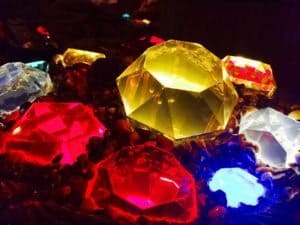 Open Mineral has received seed funding $2.25 million. Notable come from Goldcorp (TSX:G), Canadian gold mining company, and Igor Kim of Xploration Capital.  Open Mineral was the first startup to join Thomson Reuters Incubator, which hosts early-stage entrepreneurs building next-generation products in big data, advanced analytics, distributed ledgers, artificial intelligence, and other technologies.
Open Mineral believes the commodity trading industry is antiquated but it still moves raw materials worth hundreds of billions of dollars around the world. This market often lacks the efficiency and transparency of many other industries. Open Mineral wants to fix all of this with their digital platform, Open Mineral Exchange, allowing parties to transact directly without bothersome intermediaries. On top of that Open Mineral digitizes and streamlines the complicated and paper-heavy process.
Open Mineral will also offer a host of other ancillary services like freight, quality control, financing, and insurance.
"Much of how we conduct business in the physical commodities market has stayed the same for decades," said  From David Stephens VP, Corporate Development & Marketing Goldcorp. "Open Mineral offers an opportunity to change that by bringing buyers and sellers together on a digital platform, making the process much easier and more efficient."
Ilya Chernilovskiy, Open Mineral co-founder and COO, stated;
"We are building an ecosystem where all participants have equal access to market information. You know all the options and develop best commercial strategies based on reliable data and first-hand knowledge of the market. You simply make better, more profitable decisions for your company."
Open Mineral currently has over 130 registered members on the platform which account for more than 40% of the world's freely traded zinc, copper, and lead concentrate production, including some of the largest mining and metals companies. Open Mineral platform supports four languages: English, Chinese, Spanish, and Russian. The company is headquartered in Baar, Switzerland, with operations in Shanghai, Lima, and Moscow

Sponsored Links by DQ Promote