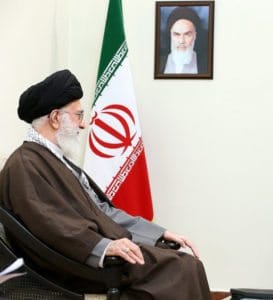 Attempts by Iranian citizens to trade their rapidly deflating rials for US dollars or cryptocurrencies like Bitcoin are being vigorously scuttled by Iranian authorities.
The latest ban on cryptocurrencies, reported by the state news agency IRNA, follows the imposition of standardized exchange rates across the country earlier this month, a ban on money changing outside of banks, and limits on how much foreign currency citizens may hold outside of banks accounts.
The value of the rial relative to the US dollar has fallen to its lowest level ever after a recent decline of 35%.
Radio Free Europe has reported that small currency exchange shops have posted signs stating "No US dollars here" and police are reported to be patrolling exchanges to enforce the ban.
Iranian citizens, however, are saying that sanctioned outlets do not have adequate US dollars on hand, a situation forcing many of them to seek American bills in black markets, where they may pay a premium of up to 50%.
Declining confidence in the rial is informed by reports of near insolvency at the country's top banks as well as concerns the US may reinstate sanctions on the country. President Trump has stated that he plans to revise the Joint Comprehensive Plan of Action, a deal signed with Iran in 2015 in an attempt to limit the extent of Iran's nuclear program.
Radio Free Europe has also reported that a senior Iranian cleric, Grand Ayatollah Nasser Makarem Shirazi, "speaking in the religious city of Qom," has stated money changers causing "unrest" should be executed.
"Several key money changers should be put on trial for spreading corruption on earth and executed according to Islamic principles," he said. "The recent events regarding foreign currency demonstrate that a new plot is under way where hypocrites inside the country are working hand in hand with their foreign masters to plunge the country into chaos and paralyze the economy."
Steve Hanke, an economist teaching at Johns Hopkins University, speaking to Radio Free Europe, believes the attempted restrictions and policies will "fail."
"Iranians will continue to flock to the black market for the safety of foreign currency. Also, no economy has ever been given life by devaluations."

"The currency crisis will not stimulate exports and it will not stimulate domestic production either," he added. "The weak rial will be associated with higher interest rates and more inflation, however."
Sponsored Links by DQ Promote