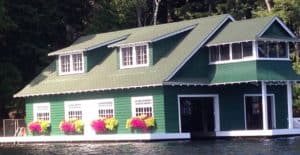 Unison, a unique financing platform for home ownership investments, is reporting strong year-over-year growth. According to the company, following a solid 2017, the origination volume for the first quarter of 2018 has grown and increased 1000 percent over the comparable period last year. This is due in part to an expansion of the management team and the availability of their service in ten new states.
Unison HomeBuyer helps purchasers buy a home with less debt typically by doubling the down payment. The larger down payment makes it easier to qualify for a loan, increases buying power, lowers the monthly payment and/or allows a buyer to reserve cash. Unison then becomes a partner in the asset and benefits from any future upside appreciation potential.
"Our marketing, partner and support initiatives played a critical role in strengthening the results in the first quarter," explained Bill Walker, Chief Revenue Officer of Unison. "We saw our customer base expand across all regions, particularly in the latter half of the first quarter and are looking forward to building on this positive momentum throughout the rest of the year."
Recently, Cari Jacobs has been appointed the new Chief Marketing Officer. She previously served as VP of Integrated Marketing for ModCloth, a mission driven women's fashion brand owned by Jet.com and Walmart. Jacobs has led marketing strategy for marquee brands including Sunrun, Toyota, Lexus, Vestas Wind Energy, Procter & Gamble, Intuit, General Mills, Levi's, Coca-Cola and Prudential Real Estate, and has held roles with the world's most prestigious advertising agencies such as Deutsch, Saatchi & Saatchi Worldwide, J. Walter Thompson and Foote, Cone & Belding.
Quintin Gomez has joined as the Director, Head of Engineering. Gomez brings 20 years of leadership experience in the software industry, providing the technical vision, strategic planning and hands-on tactical execution in startup environments as well as in well-known organizations. He recently served as Senior Director of Engineering at Realtor.com and has held senior engineering and technology positions at ERN Corporation, ITRS Group and Intuit.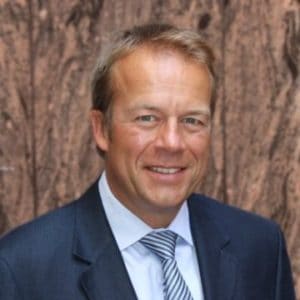 Unison says these new hires will help extend their company into more states. In April alone, Unison HomeOwner and HomeBuyer programs will be available in 10 additional states including Florida, Georgia, Ohio, Michigan, Minnesota, Nevada, Colorado, North Carolina, Missouri and Delaware, bringing its total footprint to 22 states plus Washington D.C. Unison expects to broaden its reach over the course of 2018 to over 70 percent of U.S. single family residential housing units.
"2017 was a transformative year for Unison as we saw increased demand and awareness of home ownership investments as a solution for home financing," said Thomas Sponholtz, chairman and CEO, Unison. "We will continue to expand our geographic presence, strike strategic partnerships in and out of the financial services industry and deliver programs to our customers that will liberate them from debt-only options."
Unison recently bolstered its network of lenders, adding Valley National Bank and HomeBridge Financial Services. These companies will make it easier for consumers to access Unison HomeBuyer as a down payment solution – a program that is especially compelling to millennials who face difficult financial challenges that hinder them from purchasing a home.

Headquartered in San Francisco, Unison has secured over $300M in total capital to date.

Sponsored Links by DQ Promote