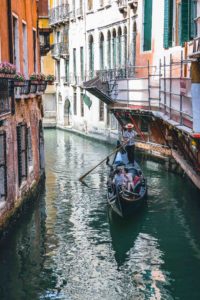 This announcement certainly will benefit the growth of Lendix, a leading European online lender. According to the Fintech, the Lendix community of lenders now benefits from the Italian State Guarantee or the "Fondo di Garanzia" for loans made in Italy. This federal guarantee will partially cover investors in case of default. Thus the overall risk of the loan is lessened making the deal more interesting for investors (and perhaps borrowers).
Lendix explains that a minimum of 40%, and up to 80%, of the loan will receive a guarantee by the state. Lendix is apparently the only platform in Italy offering this state guarantee to individual lenders – a nice competitive advantage. This is at no cost to the investor.
Created by the Italian Ministry of Economic Development, the goal is to help Italian SME's access much needed growth capital.
So which companies are eligible?
According to Lendix:
Italian SMEs (except from the Tuscany region) up to 250 employees,
With an annual revenue below 50 million euros,
Total assets below 43 million euros,
Not active in the following sectors: agriculture, forestry and finance,
Lendix says it will specify on the platform whether the projects are eligible or not to add transparency to the investment decision.

Lendix adds that normally individual investors are not eligible for this guarantee, as it can be requested by financial institutions and institutional investors only. But due to their unique mix of private and institutional lenders, Lendix reports that it is the first Italian platform able to offer this kind of guarantee to individual lenders as well, regardless of their country of origin.

Sponsored Links by DQ Promote