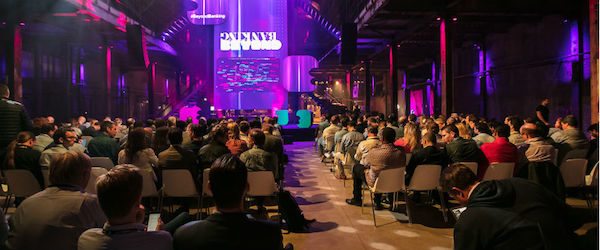 Dutch megabank ABN AMRO announced on Monday it will be hosting a Hackathon during the second Beyond Banking Days to help build the bank of the future. According to the bank, the upcoming Hackathon will offer participants the opportunity to present their ideas for banking in the future. ABN AMRO's Chief Innovation and Technology Officer, Christian Bornfeld, stated:
"Everyone is aware that society is facing major challenges, for example climate change and privacy. As a bank, we're looking at what we can do to find the solutions, beyond our own bank products and services. The event is called Beyond Banking Days, after all. To uncover novel and innovative ideas about those complex challenges, I think we need to listen to clients and society, not be afraid to experiment and be willing to learn from each other. Everyone who's inspired by this notion is sincerely welcome at the Beyond Banking Days."
ABN AMRO also reported that during the Beyond Banking Days 2017 hackathon, data analysts from the financial sector carried out analyses of a genetic dataset of children suffering from cancer. Speaking about the upcoming Beyond Banking Days event, ABN AMRO noted that the 3-day event will address relevant developments in the financial sector and beyond. The program will contain keynote speeches, workshops led experts and a 48-hour hackathon.
"ABN AMRO challenges you to become inspired and to share your ideas and vision with bankers, fintechs, supervisory authorities, clients, students, technical experts, interest groups, NGOs and other stakeholders. The Beyond Banking Days are hosted in partnership with IBM, KPN, Salesforce, Google, TCS, Microsoft, Github and SIG."
Sponsored Links by DQ Promote