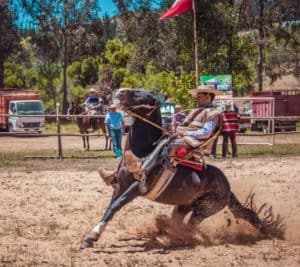 Bloomberg is reporting today that a Chilean anti-monopoly court has ordered Chilean banks Estado de Chile and Itau Corpbanco to restore account services to the Buda cryptocurrency exchange, at least until a lawsuit brought against the banks by Buda is resolved in court.
Crypto-trading services at Buda, CryptoMKT and OrionX exchanges in Chile were crippled earlier this month after 10 Chilean banks abruptly cut off banking to the firms.
Banco Estado de Chile is the country's central bank.
The cut off occurred around the same time that the Chilean Financial Stability Council, made up of reps from the Chilean Finance Ministry and regulators of the country's securities, banking and pension sectors, issued a public statement saying the cryptocurrency sector does not threaten the stability of the Chilean economy.
The organization did state, however, that individuals investing in cryptocurrencies are taking on significant risk due to crypto market volatility.
Journalist Francisco Memoria at CryptoCoinsNews reported that Buda CEO Guillermo Torrealba regards the banks' conduct as opportunistic and unconstitutional:
"They're killing an entire industry. It won't be possible to buy and sell crypto in a safe business in Chile. We'll have to go back five years and trade in person. It seems very arbitrary"
Jose Antonio Lanz at CryptoCoinsNews reported that OrionX exchange stated they received no explanation from banks explanation their sudden cessation of services.
Prior to launching the lawsuit, Buda CEO Guillermo Torrealba publicly floated the idea of starting a bank that would cooperate with crypto: "We'd have to move on to some different format. The most extreme option would be to open our own digital bank."
A lawyer and minority partner at Buda, Fernando Barros, called the banks' actions anti-competitive:
"These executives forget that the Political Constitution of Chile recognizes the right to undertake and develop any economic activity that is not prohibited… (I)n Chile, it is only the legislator and the regulator who can determine what Chileans cannot develop. When a group of companies does so to its potential competitors without any basis, we are faced with abuse of a dominant position and a clear anti-competitive action."
Buda, CryptoMKT and OrionX were also targeted in bans by Itau Unibanco Holdings SA of Brazil and a Chilean Division of Scotiabank Canada. Scotiabank Chile CEO Francisco Sardón stated that banks are merely trying to counter money laundering and be in compliance generally:
"There is no persecution of any kind. There is a concern in banking not only about cryptocurrency but also about money laundering and compliance issues in general…(W)e are doing our job".
Sponsored Links by DQ Promote