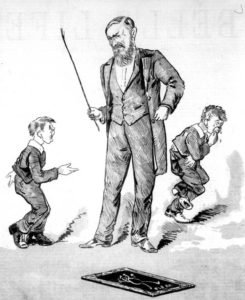 The Financial Services Authority (FSA) in Japan has hit another cryptocurrency exchange with an enforcement action. According to the FSA's site, "Everyone's Bitcoin" has received an "administrative punishment" for not abiding by compliance rules for cryptocurrency exchanges.
The FSA states that due to reports from the Company and inspection by the Agency, appropriate verification has not been implemented in the internal audits, such as compliance with laws and regulations In addition to the insufficient effective management control system to ensure proper operation of business. Therefore it is necessary to take measures against money laundering (AML) and terrorist financing, prepare and preserve statutory books, provide appropriate information to users, and system risk.
The local bureau issued a business improvement order with the following contents to ensure appropriate and reliable business operations.
Build a business management system
Construction of a management system related to money laundering and terrorist financing
Construction of bookkeeping management system
Establishment of management system related to user protection measures
Construction of system risk management system and outsourcing management system
Regarding the items I. to V. above, the content of the measures taken was reported in writing until May 14, 1993 and at the request of the authorities from time to time as requested
In Japan, multiple cryptocurrency exchanges have received similar administrative action requirements.

Sponsored Links by DQ Promote