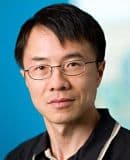 Chinese search behemoth Baidu Inc, (NASDAQ:BIDU) has nabbed a $1.9 billion investment from firms including TPG, the Carlyle Group, Agricultural Bank of China Ltd. and Taikang Group, to ready itself to compete in the financial-services space, according to the WSJ. The transaction will reportedly value the unit at $4B, one investor told the FT.
"As savings and lending activities move online, technology companies are able to use their big-data analytics to offer flexible micro-financing to the younger generation of consumers," TPG China Managing Partner Chang Sun told the WSJ, explaining the group's interest in China's burgeoning fintech sector.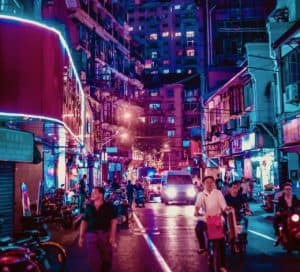 Named Du Xiaoman Financial, the Baidu spinoff will focus on artificial intelligence, develop new financial-technology platforms and to expand the unit's presence in China's financial ecosystem. The platform aims to give Alibaba Group Holding affiliate Ant Financial Services Group and rival Tencent Holdings run WeChat Pay a run for their mobile payments.
Launched in 2015, the Beijing-based financial-services group runs a mobile-wallet service as well as providing consumer loans and wealth management for its users. By the end of 2017, Baidu had built up its financing business to a loan balance of 28 billion yuan ($4.42 billion), TPG shared with the FT.
According to the FT, Baidu will retain a 38 percent stake while TPG, a leading global alternative asset firm founded in 1992 with more than $73 billion of assets under management, will invest nearly $1B for a 26 percent share. Other investors will add their $900M, including Carlyle Group and Beijing-based Taikang Insurance.  In sum: a Chinese chart-topping private equity deal.
Multiple news sources noted that Baidu first revealed the unit's spinoff last July during an investor conference call, during which COO Lu Qi added that a new shareholding structure would allow the financial-service group to obtain new market licenses and expand further. Make way for Du Xiaoman Financial.